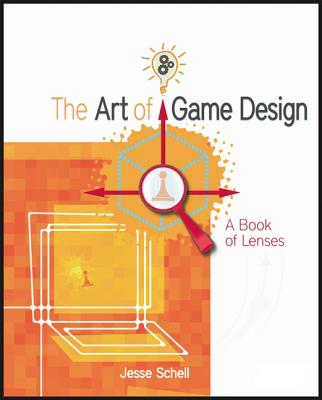 The Art of Game Design
A Book of Lenses
Paperback

* Individual store prices may vary.
Description
Anyone can master the fundamentals of game design - no technological expertise is necessary. The Art of Game Design: A Book of Lenses shows that the same basic principles of psychology that work for board games, card games and athletic games also are the keys to making top-quality videogames. Good game design happens when you view your game from many different perspectives, or lenses. While touring through the unusual territory that is game design, this book gives the reader one hundred of these lenses - one hundred sets of insightful questions to ask yourself that will help make your game better. These lenses are gathered from fields as diverse as psychology, architecture, music, visual design, film, software engineering, theme park design, mathematics, writing, puzzle design, and anthropology. Anyone who reads this book will be inspired to become a better game designer - and will understand how to do it.
Morgan Kaufmann Publishers, 9780123694966, 489pp.
Publication Date: August 4, 2008
About the Author
Jesse Schell is professor of entertainment technology for Carnegie Mellon University's Entertainment Technology Center (ETC), a joint master's program between Carnegie Mellon's College of Fine Arts and School of Computer Science, where he teaches game design and leads several research projects. Formerly he was creative director of the Walt Disney Imagineering Virtual Reality Studio. Schell worked as a designer, programmer, and manager on several projects for Disney theme parks and DisneyQuest. Schell received his undergraduate degree from Rensselaer Polytechnic Institute and a master's degree in information networking from Carnegie Mellon. He is also CEO of Schell Games, LLC, an independent game studio in Pittsburgh, and chairman of the International Game Developers Association (IGDA). In 2004 he was named as one of the World's 100 Top Young Innovators by MIT's Technology Review.
or
Not Currently Available for Direct Purchase