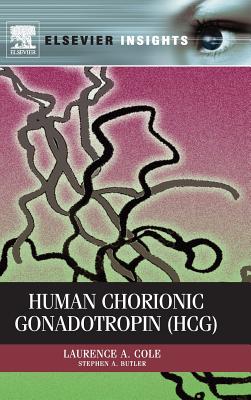 Human Chorionic Gonadotropin (Hcg) (Elsevier Insights) (Hardcover)
Elsevier, 9780123849076, 382pp.
Publication Date: October 5, 2010
* Individual store prices may vary.
Description
Human chorionic gonadotropin (hCG) is produced during pregnancy by the embryo. It promotes progesterone production by corpus luteal cells. It also functions in pregnancy to promote angiogenesis in uterine vasculature, it immuno-blands the invading placental tissue so it is not rejected by the maternal uterine tissues, promotes the growth of the uterus in line with the growth of the fetus, promotes the differentiation of growing cytotrophoblast cells, promotes the quiescence of contractions in the uterine myometrium during the course of pregnancy, and also has function in growth and development of fetal organs.
The book describes the detailed biology, clinical chemistry, and clinical perspectives of hCG and associated molecules, and examines hCG, hyperglycosylated hCG and hCG free -subunit, 3 separate and independent molecules with totally sovereign physiological functions.
It provides comprehensive information on hCG from basic science to clinical medicine

Written by specialists in the field
or
Not Currently Available for Direct Purchase