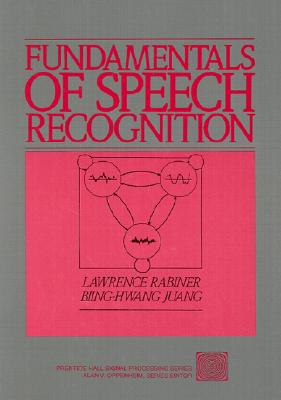 Fundamentals of Speech Recognition (Prentice Hall Signal Processing Series) (Paperback)
Prentice Hall, 9780130151575, 544pp.
Publication Date: April 22, 1993
* Individual store prices may vary.
Description
Provides a theoretically sound, technically accurate, and complete description of the basic knowledge and ideas that constitute a modern system for speech recognition by machine. Covers production, perception, and acoustic-phonetic characterization of the speech signal; signal processing and analysis methods for speech recognition; pattern comparison techniques; speech recognition system design and implementation; theory and implementation of hidden Markov models; speech recognition based on connected word models; large vocabulary continuous speech recognition; and task- oriented application of automatic speech recognition. For practicing engineers, scientists, linguists, and programmers interested in speech recognition.