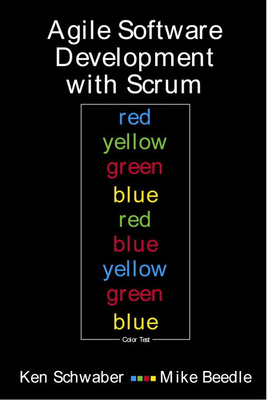 Agile Software Development with Scrum (Paperback)
Pearson, 9780130676344, 158pp.
Publication Date: October 11, 2001
* Individual store prices may vary.
Description
eXtreme Programming is an ideal many software shops would love to reach, but with the constant pressures to produce software quickly, they cannot actually implement it. The Agile software process allows a company to implement eXtreme Programming quickly and immediately-and to begin producing software incrementally in as little as 30 days Implementing eXtreme Programming is easier said than done. The process can be time consuming and actually slow down current software projects that are in process. This book shows readers how to use SCRUM, an Agile software development process, to quickly and seamlessly implement XP in their shop-while still producing actual software. Using SCRUM and the Agile process can virtually eliminate all downtime during an XP implementation.
About the Author
Ken Schwaber is president of Advanced Development Methods (ADM), a company dedicated to improving the software development practice. He is an experienced software developer, product manager, and industry consultant. Schwaber initiated the process management product revolution of the early 1990's and also worked with Jeff Sutherland to formulate the initial versions of the Scrum development process. Mike Beedle, an experienced software development practitioner, is the founder and CEO of e-Architects, Inc., a management and technical consulting company that helps its clients develop software in record time. Beedle has contributed to thousands of software projects for the last 20 years, and has used, recommended, and guided others to implement Scrum since 1995.