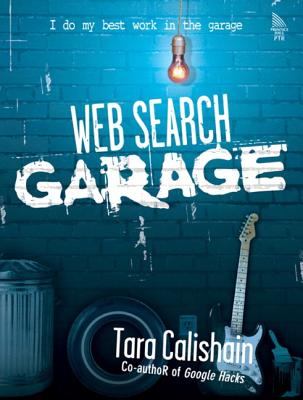 Web Search Garage (Paperback)
Prentice Hall, 9780131471481, 264pp.
Publication Date: August 22, 2004
* Individual store prices may vary.
Description
Enter your Web Search Garagewhere you learn how to look, what to useto find magicfind it fasterwith less junk, less hassleeven figure out what it means (or doesn t)Where you find the answersWhere you learn how to ask the questionsYour mentor, teacher, Web search magician: Tara Calishainauthor of Google Hacks, host of ResearchBuzz. t)including lost buddies, buried ancestorssounds and picturesgreat dealshonest advice, intriguing quackeryterm paper researchnews you can usejobs and love (maybe both at once)Browse it, take it home, Enter the Garage Come out, a master (c) Copyright Pearson Education. All rights reserve.
About the Author
About The Author Tara Calishain is the editor of ResearchBuzz, a weekly newsletter on Internet searching. She's also a regular columnist for SEARCHER and has written for a variety of other publications. Her author/co-author credits include Google Hacks and Official Netscape Guide to Internet Research.