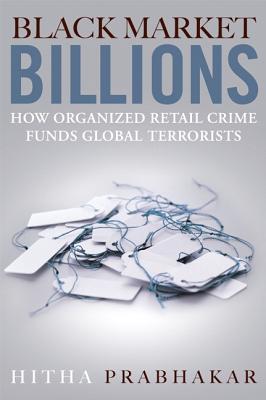 Black Market Billions: How Organized Retail Crime Funds Global Terrorists (Hardcover)
How Organized Retail Crime Funds Global Terrorists
FT Press, 9780132180245, 316pp.
Publication Date: November 21, 2011
* Individual store prices may vary.
or
Not Currently Available for Direct Purchase
Description
From piracy to counterfeiting to cargo theft, organized retail crime has exploded into a $38 billion industry. Synchronized global teams of thieves are pilfering immense volumes of high-value products, counterfeiting even more--and using the profits to support the world's most vicious terrorists and criminal gangs.In this eye-opening piece of investigative journalism, top business reporter Hitha Prabhakar connects the dots and follows the money deep into the world's fastest-growing criminal industry. You'll learn how the Internet, social media, and disposable cell phones have opened the floodgates for a new generation of criminals--and how buying something as innocent as a counterfeit handbag or discounted cigarettes actually funds terrorist groups from Al-Qaeda to Central America's drug lords."Black Market Billions" draws on extensive first person interviews with law enforcement, industry, "and the criminals themselves "to reveal how retail crime rings impact the security in every country in which they operate. Prabhakar goes "inside" to reveal why the piracy economy has exploded...why preventive measures have failed...and what to expect next, as organized retail crime reaches a terrifying critical mass.
About the Author
Hitha Prabhakar is a New York-based reporter for Bloomberg Television, covering business news and financial markets with a particular focus on retail. Before joining Bloomberg Television in 2011, Prabhakar was founder and principal of The Stylefile Group, a retail consulting firm based in New York City, where she served as an advisor to hedge funds and other clients with long-term holdings in retail companies. Prior to that, Prabhakar served as a retail reporter for Forbes Media, covering the luxury industry as well as men s fashion. She has written for "Time," "People," MSNBC.com, "ELLE India," and Metro newspapers, among other publications. Prabhakar was formerly a contributor on CNBC and has had numerous television appearances as a retail analyst on networks including CBS, CNN, Fox News, Sky News, and Bravo. She holds degrees in philosophy and economics from Smith College and a master s degree from Columbia University Graduate School of Journalism. She also studied at the London School of Economics."
Advertisement