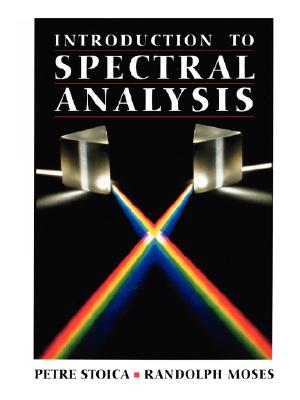 Introduction to Spectral Analysis (Paperback)
Prentice Hall, 9780132584197, 319pp.
Publication Date: February 16, 1997
* Individual store prices may vary.
Description
This book presents an introduction to spectral analysis that is designed for either course use or self-study. Clear and concise in approach, it develops a firm understanding of tools and techniques as well as a solid background for performing research. Topics covered include nonparametric spectrum analysis (both periodogram-based approaches and filter- bank approaches), parametric spectral analysis using rational spectral models (AR, MA, and ARMA models), parametric method for line spectra, and spatial (array) signal processing. Analytical and Matlab-based computer exercises are included to develop both analytical skills and hands-on experience.
or
Not Currently Available for Direct Purchase