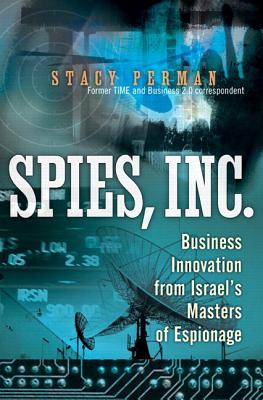 Spies, Inc.: Business Innovation from Israel's Masters of Espionage (Paperback) (Paperback)
Business Innovation from Israel's Masters of Espionage (Paperback)
FT Press, 9780137079179, 256pp.
Publication Date: September 24, 2004
* Individual store prices may vary.
or
Not Currently Available for Direct Purchase
About the Author
Stacy Perman, a journalist, is a former writer with Time magazine and Business 2.0. Her work has appeared in many publications including The Wall Street Journal, Inc. magazine, Los Angeles magazine, and Sports Illustrated Woman. She is the recipient of the Robert Bosch Foundation fellowship in Germany, a JAPUS Foundation fellowship in Japan, and a grant from UCLA's Center for International and Strategic Affairs. In the course of researching this book, she canvassed Israel, interviewing current and former military and intelligence officers, soldiers, entrepreneurs, academics, members of industry, and even a former prime minister to capture the story of Spies, Inc. (c) Copyright Pearson Education. All rights reserved.
Advertisement