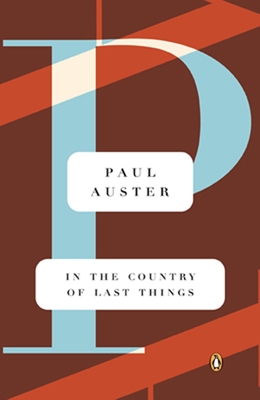 In the Country of Last Things (Paperback)
Penguin Books, 9780140097054, 188pp.
Publication Date: May 2, 1988
Description
From the author of the forthcoming 4 3 2 1: A Novel - a spare, powerful, intensely visionary novel about the bare-bones conditions of survival
In a distant and unsettling future, Anna Blume is on a mission in an unnamed city of chaos and disaster. Its destitute inhabitants scavenge garbage for food and shelter, no industry exists, and an elusive government provides nothing but corruption. Anna wades through the filth to find her long-lost brother, a one-time journalist who may or may not be alive.
New York Times-bestselling author Paul Auster (The New York Trilogy) shows us a disturbing Hobbesian society in this dystopian, post-apocalyptic novel.
About the Author
Paul Auster is the bestselling author of The New York Trilogy and many other critically acclaimed novels. He was awarded the Prince of Asturias Prize in 2006. His work has been translated into more than forty languages. He lives in Brooklyn, New York.
Advertisement