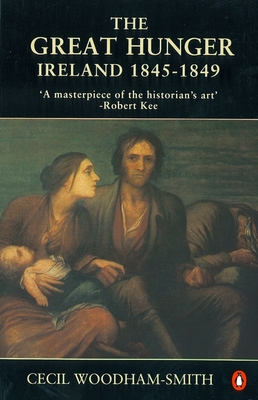 The Great Hunger: Ireland: 1845-1849 (Paperback)
Ireland: 1845-1849
Penguin Books, 9780140145151, 528pp.
Publication Date: September 1, 1992
Description
The Irish potato famine of the 1840s, perhaps the most appalling event of the Victorian era, killed over a million people and drove as many more to emigrate to America. It may not have been the result of deliberate government policy, yet British 'obtuseness, short-sightedness and ignorance' - and stubborn commitment to laissez-faire 'solutions' - largely caused the disaster and prevented any serious efforts to relieve suffering. The continuing impact on Anglo-Irish relations was incalculable, the immediate human cost almost inconceivable. In this vivid and disturbing book Cecil Woodham-Smith provides the definitive account. 'A moving and terrible book. It combines great literary power with great learning. It explains much in modern Ireland - and in modern America' D.W. Brogan.
About the Author
Cecil Blanche Woodman-Smith was a British historian and author of popular history books on the Victorian era, including The Great Hunger, Queen Victoria, The Reason Why, and Thin Men of Hadda. She was appointed CBE in 1960, and received honorary doctorates from the National University of Ireland and the University of St. Andrews. She died in 1977.
Advertisement