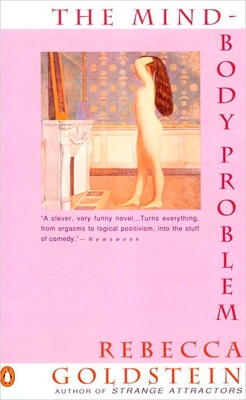 The Mind-Body Problem
Paperback

* Individual store prices may vary.
Description
The hilarious underground bestseller about one woman's pursuit of carnal pleasure—and the philosophy that gets in the way.

When Renee Feuer goes to college, one of the first lessons she tries to learn is how to liberate herself from the restrictions of her Orthodox Jewish background. As she discovers the pleasures of the body, Renee also learns about the excitements of the mind. She enrolls as a philosophy graduate student, then marries Noam Himmel, the world-renowned mathematician.

But Renee discovers that being married to a genius is a less elevating experience than expected, and that the allure of sex still beckons. Her quest for a solution to the conflicting demands of sensuality and spirit is a touching and always humorous adventure.

"Terrific. . . . The first fifty or so pages are so clever and funny that I had to put the book down and go to the fridge to cool off."—The New York Times Book Review

"A terrific first novel . . . Goldenstein is intelligent and perceptive, bawdy and witty—an articulate writer of great talent."—The Los Angeles Times Book Review
Penguin Books, 9780140172454, 288pp.
Publication Date: March 1, 1993
About the Author
Rebecca Newberger Goldstein received her doctorate in philosophy from Princeton University. Her award-winning books include the novels The Mind-Body Problem, Properties of Light, 36 Arguments for the Existence of God: A Work of Fiction, and nonfiction studies of Kurt Gödel and Baruch Spinoza. Her most recent work, Plato at the Googleplex, was released by Pantheon Books in March of 2014. She has received a MacArthur Foundation Fellowship, has been designated a Humanist of the Year and a Freethought Heroine, and is a fellow of the American Academy of Arts and Sciences. She lives in Massachusetts.Rebecca Goldstein is represented by Penguin Random House Speakers Bureau (prhspeakers.com).