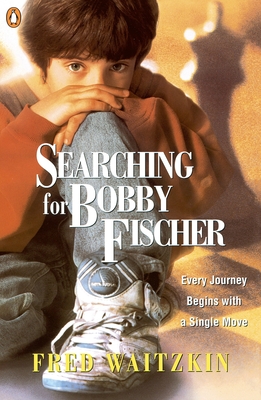 Searching for Bobby Fischer: The Father of a Prodigy Observes the World of Chess (Paperback)
The Father of a Prodigy Observes the World of Chess
Penguin Books, 9780140230383, 240pp.
Publication Date: August 1, 1993
Description
The compelling sage of three years in the life of a real American chess prodigy - now a Major Motion Picture Searching for Bobby Fischer is the story of Fred Waitzkin and his son, from the moment six-year-old Josh first sits down at a chessboard until he competes for the national championship. Drawn into the insular, international network of chess, they must also navigate the difficult waters of their own relationship. All the while, Waitzskin searches for the elusive Bobby Fischer, whose myth still dominates the chess world and profoundly affects Waitzkin's dreams for his son. "The quest is beautifully resolved... in a contest that knits together all the book's rich themes." - Christopher Lehmann-Haupt, The New York Times
About the Author
Fred Waitzkin, who fishes regularly in the Bahamas, is the author of Searching for Bobby Fischer and has written for The New York Times Magazine, New York, Esquire, Sports Illustrated, and Motorboating and Sailing. He lives in New York City and Martha's Vineyard.
Advertisement