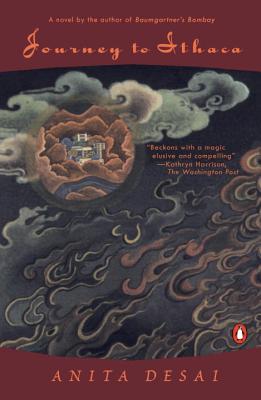 Journey to Ithaca (Paperback)
Penguin Books, 9780140258189, 336pp.
Publication Date: December 1, 1996
* Individual store prices may vary.
Description
A stirring and profound novel of spiritual quests and emotional exile. Young and in love, Sophie and Matteo share a dissatisfaction with their bourgeois upbringing and a yearning for spiritual fulfillment that brings them, like so many others, to India. But the realities of life on an ashram magnify the lovers' differences. Pragmatic Sophie is horrified and disillusioned by the poverty and hardships they encounter; Matteo, a dreamer, sees only the purity of ascetic life. Eventually his personal search leads him away from Sophie and toward the Mother, a charismatic guru. In an effort to reclaim Matteo, Sophie embarks on her own journey for the truth about the Mother's mysterious past. What these three people discover is at the heart of this masterful novel—that wisdom is found in the journey itself, and not at its destination.
 
"The richest and subtlest of her novels . . . Desai's 'truth' is a peacock's tail. Long after I closed this beautiful book, I watched the iridescent colors change, and change again."—San Francisco Chronicle
 
"As always, Ms. Desai writes with intelligence and power. She has a remarkable eye for substance, the things that give life its texture."—San Francisco Chronicle
About the Author
Anita Desai was born in 1937; her father was Bengali and her mother German, and she was educated in Delhi. Her publihsed work includes Clear Light of Day, which was shortlisted for the 1980 Booker Prize, Fire on the Mountain, for which she won the Royal Society of Literature's Winifred Holtby Memorial Prize and the 1978 National Academy of Letters Award, In Custody, which was shortlisted for the 1984 Booker Prize, a volume of short stories, Games at Twilight, and Baumgartner's Bombay, all of which are publihsed in Penguin. She has also written several books for children. She is a member of the Advisory Board for English of the National Academy of Letters in Delhi and a Fellow of the Royal Society of Literature in London. She was awarded the Neil Gunn International Fellowship for 1994. Anita Desai is married, has four children, and lives in India.
or
Not Currently Available for Direct Purchase