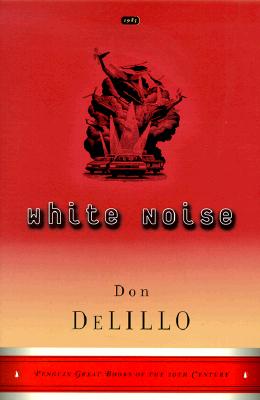 White Noise (Paperback)
(Great Books Edition)
Penguin Books, 9780140283303, 320pp.
Publication Date: June 1, 1999
* Individual store prices may vary.
Description
A brilliant satire of mass culture and the numbing effects of technology, White Noise tells the story of Jack Gladney, a teacher of Hitler studies at a liberal arts college in Middle America. Jack and his fourth wife, Babette, bound by their love, fear of death, and four ultramodern offspring, navigate the rocky passages of family life to the background babble of brand-name consumerism. Then a lethal black chemical cloud, unleashed by an industrial accident, floats over there lives, an "airborne toxic event" that is a more urgent and visible version of the white noise engulfing the Gladneys—the radio transmissions, sirens, microwaves, and TV murmurings that constitute the music of American magic and dread.
About the Author
Don DeLillo published his first short story when he was twenty-three years old. He has since written twelve novels, including White Noise (1985) which won the National Book Award. It was followed by Libra (1988), his novel about the assassination of President Kennedy, and by Mao II, which won the PEN/Faulkner Award for Fiction. In 1997, he published the bestselling Underworld, and in 1999 he was awarded the Jerusalem Prize, given to a writer whose work expresses the theme of the freedom of the individual in society; he was the first American author to receive it. He is also a member of the American Academy of Arts and Letters.
or
Not Currently Available for Direct Purchase