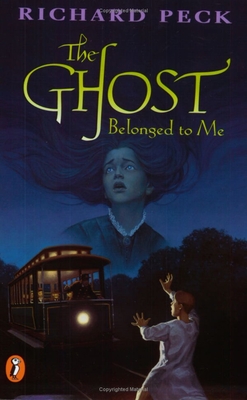 The Ghost Belonged to Me (Paperback)
Puffin Books, 9780140386714, 176pp.
Publication Date: September 1, 1997
Description
Only Alexander knows why the barn is haunted---and by what When Alexander notices an eerie light coming out of the barn, . He thinks his friend Blossom Culp is trying to spook him. But strange things really are happening there. Slimy footprints appear out of nowhere, and whimpering sounds float down from the hayloft. And when he ventures into the barn in the dark of night, his breath catches in his throat. Suddenly Blossom's words come back to him: "You can make contact with the Unseen...." Now there's a girl ghost standing right in front of him, telling him of great danger ahead. But is there time for Alexander to act on her warning? Blossom Culp #1 "Peck's blending of mystery and humor makes an unusual and entertaining ghost story." --Booklist, starred review.
Advertisement