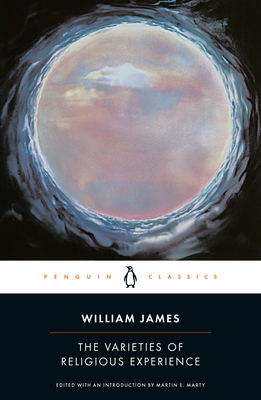 The Varieties of Religious Experience (Paperback)
A Study in Human Nature
Penguin Classics, 9780140390346, 576pp.
Publication Date: December 16, 1982
Other Editions of This Title:
Paperback (3/1/2008)
Paperback (1/1/2007)
Hardcover (11/8/2015)
Hardcover (11/7/2015)
Paperback (8/14/2002)
Paperback (10/1/2002)
Hardcover (10/11/1985)
Paperback (5/18/2007)
Hardcover (5/10/1994)
Paperback (10/1/1990)
Mass Market Paperback (3/4/2003)
* Individual store prices may vary.
Description
Standing at the crossroads of psychology and religion, this catalyzing work applied the scientific method to a field abounding in abstract theory. William James believed that individual religious experiences, rather than the precepts of organized religions, were the backbone of the world's religious life. His discussions of conversion, repentance, mysticism and saintliness, and his observations on actual, personal religious experiences - all support this thesis. In his introduction, Martin E. Marty discusses how James's pluralistic view of religion led to his remarkable tolerance of extreme forms of religious behaviour, his challenging, highly original theories, and his welcome lack of pretension in all of his observations on the individual and the divine.
About the Author
Older brother of novelist Henry James, William James (1842-1910) was a philosopher, psychologist, physiologist, and professor at Harvard. James has influenced such twentieth-century thinkers as Richard Rorty, Jurgen Habermans, Michel Foucault, and Julia Kristeva.