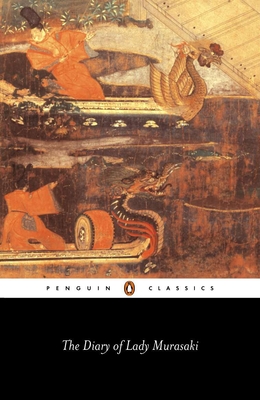 The Diary of Lady Murasaki
Paperback

* Individual store prices may vary.
Description
The Diary recorded by Lady Murasaki (c. 973-c. 1020), author of The Tale of Genji, is an intimate picture of her life as tutor and companion to the young Empress Shoshi. Told in a series of vignettes, it offers revealing glimpses of the Japanese imperial palace - the auspicious birth of a prince, rivalries between the Emperor's consorts, with sharp criticism of Murasaki's fellow ladies-in-waiting and drunken courtiers, and telling remarks about the timid Empress and her powerful father, Michinaga. The Diary is also a work of great subtlety and intense personal reflection, as Murasaki makes penetrating insights into human psychology - her pragmatic observations always balanced by an exquisite and pensive melancholy.
Penguin Classics, 9780140435764, 144pp.
Publication Date: October 1, 1996
About the Author
Lady Murasaki lived in Japan at the end of the ninth century. She was the author of The Tale of the Genji, which has been hailed as the first novel. Richard Bowring has also translated The Tale of the Genji and is editor of the Cambridge Encyclopedia of Japan.