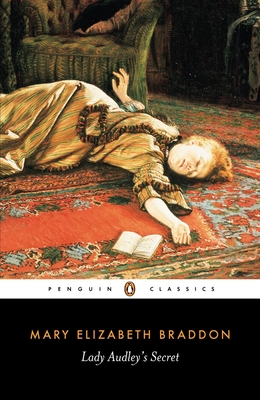 Lady Audley's Secret (Paperback)
Penguin Classics, 9780140435849, 480pp.
Publication Date: October 1, 1998
Other Editions of This Title:
Paperback (3/18/2019)
Paperback (11/23/2015)
Paperback (4/21/2017)
Paperback (12/18/2013)
Paperback (3/31/2014)
Paperback (8/2/2014)
Paperback (3/30/2008)
Paperback (7/22/2015)
Paperback (6/1/2017)
Paperback (4/6/2010)
Paperback (1/20/2016)
Paperback (4/1/2006)
Paperback (12/2/2012)
Paperback (3/16/2015)
Paperback (3/30/2014)
* Individual store prices may vary.
Description
Weathering critical scorn, Lady Audley's Secret quickly established Mary Elizabeth Braddon as the leading light of Victorian 'sensation' fiction, sharing the honour only with Wilkie Collins. Addictive, cunningly plotted and certainly sensational, Lady Audley's Secret draws on contemporary theories of insanity to probe mid-Victorian anxieties about the rapid rise of consumer culture. What is the mystery surrounding the charming heroine? Lady Audley's secret is investigated by Robert Audley, aristocrat turned detective, in a novel that has lost none of its power to disturb and entertain.
About the Author
Mary E Braddon (1835-1915) began writing at the age of eight but it was not until she won an admirer as an actress that she could settle down to write serial fiction. She became a bestselling 'sensation' author and was read avidly by Tennyson, Dickens and Thackery. She wrote over eighty novels. Jenny Bourne Taylor studied at York and Warwick universities and is currently a Senior Lecturer in English at the University of Sussex. She has published widely.