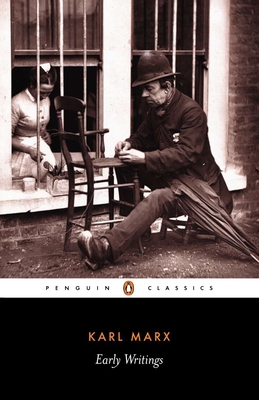 Early Writings (Paperback)
Penguin Classics, 9780140445749, 464pp.
Publication Date: July 1, 1992
* Individual store prices may vary.
Description
Written in 1833-4, when Marx was barely twenty-five, this astonishingly rich body of works formed the cornerstone for his later political philosophy. In the Critique of Hegel's Doctrine of the State, he dissects Hegel's thought and develops his own views on civil society, while his Letters reveal a furious intellect struggling to develop the egalitarian theory of state. Equally challenging are his controversial essay On the Jewish Question and the Economic and Philosophical Manuscripts, where Marx first made clear his views on alienation, the state, democracy and human nature. Brilliantly insightful, Marx's Early Writings reveal a mind on the brink of one of the most revolutionary ideas in human history - the theory of Communism. This translation fully conveys the vigour of the original works. The introduction, by Lucio Colletti, considers the beliefs of the young Marx and explores these writings in the light of the later development of Marxism.

For more than seventy years, Penguin has been the leading publisher of classic literature in the English-speaking world. With more than 1,700 titles, Penguin Classics represents a global bookshelf of the best works throughout history and across genres and disciplines. Readers trust the series to provide authoritative texts enhanced by introductions and notes by distinguished scholars and contemporary authors, as well as up-to-date translations by award-winning translators.
About the Author
Karl Marx was born in 1818 in Trier, Germany and studied in Bonn and Berlin. Influenced by Hegel, he later reacted against idealist philosophy and began to develop his own theory of historical materialism. He related the state of society to its economic foundations and mode of production, and recommended armed revolution on the part of the proletariat. Together with Engels, who he met in Paris, he wrote the Manifesto of the Communist Party. He lived in England as a refugee until his death in 1888, after participating in an unsuccessful revolution in Germany. Ernst Mandel was a member of the Belgian TUV from 1954 to 1963 and was chosen for the annual Alfred Marshall Lectures by Cambridge University in 1978. He died in 1995 and the Guardian described him as 'one of the most creative and independent-minded revolutionary Marxist thinkers of the post-war world.'