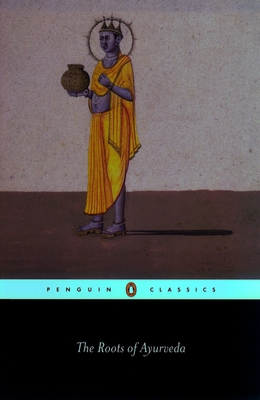 The Roots of Ayurveda (Paperback)
Penguin Classics, 9780140448245, 416pp.
Publication Date: April 29, 2003
* Individual store prices may vary.
Description
Ayurveda, the ancient art of healing, has been practiced in India for more than two thousand years and survives today as a living medical tradition whose principles are at the heart of many "alternative" therapies now used in the West. This "science of longevity" has parallels with Buddhist thought, and advocates a life of moderation through which the three humors of the body will be brought into balance. The writings selected for this volume are taken from Sanskrit medical texts written by the first Ayurvedic physicians, who lived between the fifth century b.c. and the fourteenth century a.d. Here readers will find wide-ranging and fascinating advice on the benefits of garlic therapy, prayers for protection against malevolent disease deities, surgical techniques, exercise regimens, the treatment of poisons, the interpretation of dreams, and more.

For more than seventy years, Penguin has been the leading publisher of classic literature in the English-speaking world. With more than 1,700 titles, Penguin Classics represents a global bookshelf of the best works throughout history and across genres and disciplines. Readers trust the series to provide authoritative texts enhanced by introductions and notes by distinguished scholars and contemporary authors, as well as up-to-date translations by award-winning translators.