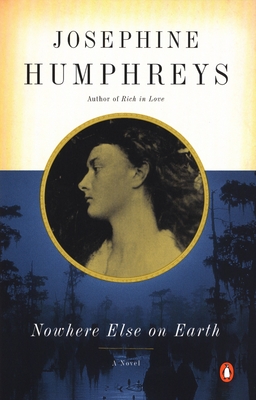 Nowhere Else on Earth (Paperback)
Penguin Books, 9780141002064, 368pp.
Publication Date: October 1, 2001
Other Editions of This Title:
Paperback (9/1/2002)
* Individual store prices may vary.
Description
In the summer of 1864, sixteen-year-old Rhoda Strong lives in the Lumbee Indian settlement of Robeson County, North Carolina, which has become a pawn in the bloody struggle between the Union and Confederate armies. The community is besieged by the marauding Union Army as well as the desperate Home Guard who are hell-bent on conscripting the young men into deadly forced labor. Daughter of a Scotsman and his formidable Lumbee wife, Rhoda is fiercely loyal to her family and desperately fears for their safety, but her love for the outlaw hero Henry Berry Lowrie forces her to cast her lot with danger. Her struggle becomes part of the community's in a powerful story of love and survival. Nowhere Else on Earth is a moving saga that magnificently captures a little-known piece of American history.
About the Author
Josephine Humphreys is the author of Dreams of Sleep, which won the 1985 Hemingway Foundation Award for a first work of fiction; of Rich in Love, made into a major motion picture; and of The Fireman's Fair (all available from Penguin).
Praise For Nowhere Else on Earth…
"Humphreys has always been a master of telling a larger story through a deceptively intimate narrative, and Rhoda's tale, with its clear, distinct voice, is no exception."
—The New Yorker
"A novel so compelling works a kind of magic, casting a spell. . . . She has distilled to a splendid coherence the complexities of history and the human heart." —The Washington Post
"With fluid writing, nuanced characters, and a suspenseful pace, Humphreys blends historical romance with a meditation on the ambiguities of race and morality." —Time
"Josephine Humphreys has always been a very, very, good novelist...with Nowhere Else on Earth...[she] has taken a quantum leap—from very, very, good to extraordinary." —The San Diego Union-Tribune
"Though I loved her three previous novels, Nowhere Else on Earth ... the narrator, Rhoda Strong, belongs to the ages, a fabulous creation." Pat Conroy