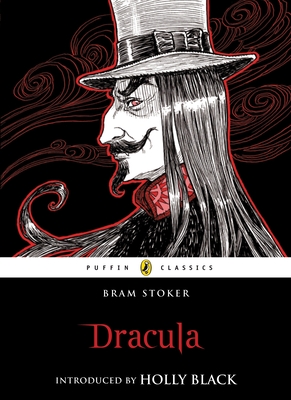 Dracula (Puffin Classics) (Paperback)
Puffin Books, 9780141325668, 640pp.
Publication Date: June 11, 2009
* Individual store prices may vary.
Description
Jonathan Harker is travelling to Castle Dracula to see the Transylvanian noble, Count Dracula. He is begged by locals not to go there, because on the eve of St George's Day, when the clock strikes midnight, all the evil things in the world will come full sway. But business must be done, so Jonathan makes his way to the Castle - and then his nightmare begins. His beloved wife Meena and other lost souls have fallen under the Count's horrifying spell. Dracula must be destroyed . . . With an exciting introduction by Holly Black, bestselling author of The Spiderwick Chronicles.
About the Author
Abraham 'Bram' Stoker (1847-1912) was educated at Trinity College, Dublin, and joined the Irish Civil Service before his love of theatre led him to become the unpaid drama critic for the Dublin Mail. He went on to act as as manager and secretary for the actor Sir Henry Irving, while writing his novels, the most famous of which is Dracula.
Praise For Dracula (Puffin Classics)…
"Those who cannot find their own reflection in Bram Stoker's still-living creation are surely the undead."