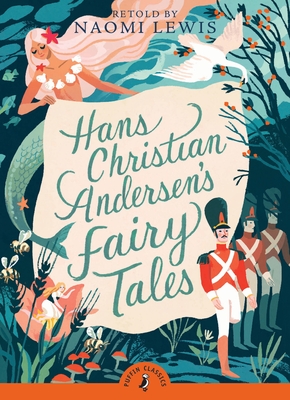 Hans Andersen's Fairy Tales (Paperback)
Puffin Books, 9780141329017, 181pp.
Publication Date: June 24, 2010
Description
This enchanting collection, retold by writer and critic Naomi Lewis, contains twelve of Hans Christian Andersen's magnificent stories. It includes Thumbelina, a little girl no more than a thumb-joint high, The Emperor's New Clothes, the tale of a man who cares only for his appearance and The Little Mermaid, who longs to one day marry a human prince. With a wonderful cover illustration and new introduction by award-winning picture-book creator Jan Pienkowski.
About the Author
Hans Christian Andersen (1805-75) was born in Odense, Denmark, the son of a poor shoemaker and a washerwoman. He once said that ideas for stories 'lie in my mind like seeds and only need the kiss of a sunbeam or a drop of malice to flower'. Hans Andersen's stories began to be translated into English as early as 1846. Since then, numerous editions, and more recently Hollywood songs and a Disney cartoon, have helped to ensure the continuing popularity of the stories in the English-speaking world.
Advertisement