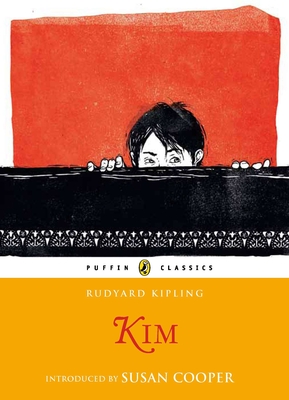 Kim (Puffin Classics) (Paperback)
Puffin Books, 9780141332505, 400pp.
Publication Date: June 9, 2011
* Individual store prices may vary.
Description
Reared in the teeming streets of India at the turn of the century, the orphan Kim is the 'Friend of the all the World', a cheeky imp with an endless interest in the extraordinary characters he meets daily. One of them, an old Tibetan lama, sets him on the path that will lead him to travel the Great Trunk Road, and become a spy for the British...
About the Author
Joseph Rudyard Kipling (1865-1936) was born in India, although educated in England. He was a prolific writer and recognized as a genius. In 1907 he was awarded the Nobel Prize for Literature. His many books for children include Just So Stories and The Jungle Book.
Praise For Kim (Puffin Classics)…
"A work of positive genius, as radiant all over with intellectual light as the sky of a frosty night
with stars."
—The Atlantic Monthly