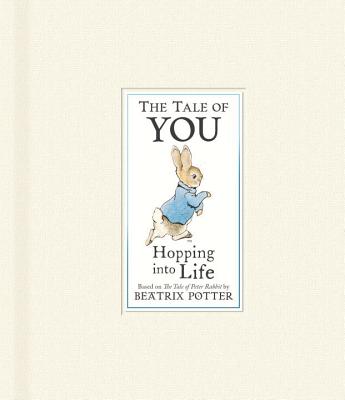 The Tale of You (Hardcover)
Hopping into Life (Peter Rabbit)
Warne, 9780141363844, 48pp.
Publication Date: March 8, 2016
* Individual store prices may vary.
Description
This inspirational guide to life featuring Peter Rabbit, in the same vein as the Dr. Seuss classic Oh, the Places You'll Go!, is the perfect graduation gift!

As Peter Rabbit bounces out into the big, wide world he will face triumphs and setbacks, hopes and fears. He will meet true friends and fearsome foes, but will always have a home to return to, and a family waiting to hear stories of his adventures.

Featuring a brilliantly rhythmical rhyming text with characterful new illustrations, this new book is set to become a beloved classic!
About the Author
Beatrix Potter was born on July 28, 1866 at No 2, Bolton Gardens, Kensington, London. She loved nature and drawing as a child. In 1893, Beatrix sat down to write a picture letter to Noel Moore, the five-year-old son of her ex-governess, all about a naughty rabbit called Peter. Noel was ill in bed and so Beatrix wrote to him: "My dear Noel, I don't know what to write to you, so I shall tell you a story about four little rabbits...." And that's how The Tale of Peter Rabbit was created. It wasn't until 1902 that Frederick Warne published what would become one of the most beloved stories in children's books.