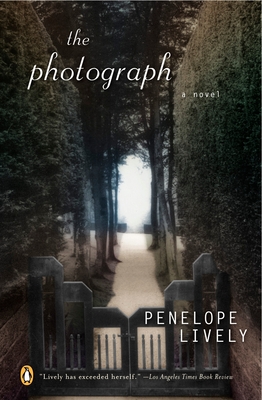 The Photograph (Paperback)
Penguin Books, 9780142004425, 240pp.
Publication Date: May 25, 2004
Description
Look out for Penelope Lively's new book, The Purple Swamp Hen and Other Stories. Man Booker Prize-winning novelist Penelope Lively's latest masterpiece opens with a snapshot: Kath, before her death, at an unknown gathering, holding hands with a man who is not her husband. The photograph is in an envelope marked "DON'T OPEN--DESTROY." But Kath's husband does not heed the warning, embarking on a journey of discovery that reveals a tight web of secrets--within marriages, between sisters, and at the heart of an affair. Kath, with her mesmerizing looks and casual ways, moves like a ghost through the memories of everyone who knew her--and a portrait emerges of a woman whose life cannot be understood without plumbing the emotional depths of the people she touched. Propelled by the author's signature mastery of narrative and psychology, The Photograph is Lively at her very best, the dazzling climax to all she has written before.
About the Author
Penelope Lively grew up in Egypt but settled in England after the war and took a degree in history at St Anne's College, Oxford. She is a Fellow of the Royal Society of Literature, and a member of PEN and the Society of Authors. She was married to the late Professor Jack Lively, has a daughter, a son and four grandchildren, and lives in Oxfordshire and London.Penelope Lively is the author of many prize-winning novels and short story collections for both adults and children. She has twice been shortlisted for the Booker Prize; once in 1977 for her first novel, The Road to Lichfield, and again in 1984 for According to Mark. She later won the 1987 Booker Prize for her highly acclaimed novel Moon Tiger. Her novels include Passing On, shortlisted for the 1989 Sunday Express Book of the Year Award, City of the Mind, Cleopatra's Sister and Heat Wave.Penelope Lively has also written radio and television scripts and has acted as presenter for a BBC Radio 4 program on children's literature. She is a popular writer for children and has won both the Carnegie Medal and the Whitbread Award.
Praise For The Photograph…
"One of Lively's most satisfying novels: cleverly conceived, artfully constructed and executed with high intelligence and sensitivity." —Los Angeles Times



"An ingenious premise for a novel and Penelope Lively... spins it out with expert skill." —The Washington Post



"Engrossing... engaging." —San Francisco Chronicle



"Lively's [novel] maintains the high standard her fans have come to expect. It's another shining winner." —The Boston Globe



"Original... bracingly intelligent. Rarely has a subject as elusive as life's messiness been pursued with such unflagging rigor." —The Atlantic Monthly



"In her delicate, spot-on prose, Penelope Lively ruthlessly takes her microscope below the surface of two middle-class marriages and magnifies whatever it is that is left behind when passion is gone, when couples become immune to one another." —The Times (London) 



"To read Penelope Lively's book is like slipping into the finest cashmere: beautifully wonven, fluid and expensive. Once experienced, it is impossible to enjoy inferior materials." —The Evening Standard (London)



"The Photograph is Penelope Lively's 14th novel, but she shows no sign of running out of inventiveness or of failing to write books that are hugely pleasurable to read. This one is deftly edged with humour."  —Independent on Sunday (UK)


Advertisement