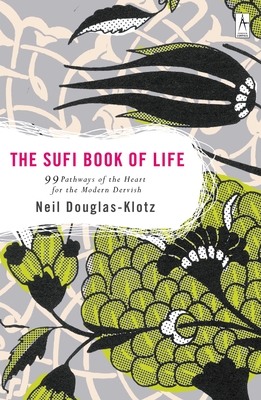 The Sufi Book of Life
99 Pathways of the Heart for the Modern Dervish
Paperback

* Individual store prices may vary.
Description
Part meditation book, part oracle, and part collection of Sufi lore, poetry, and stories,
The Sufi Book of Life
offers a fresh interpretation of the fundamental spiritual practice found in all ancient and modern Sufi schools—the meditations on the 99 Qualities of Unity. Unlike most books on Sufism, which are primarily collections of translated Sufi texts, this accessible guide is a handbook that explains how to apply Sufi principles to modern life. With inspirational commentary that connects each quality with contemporary concerns such as love, work, and success, as well as timeless wisdom from Sufi masters, both ancient and modern, such as Rumi, Hafiz, Shabistari, Rabia, Inayat Khan, Indries Shah, Irina Tweedie, Bawa Muhaiyadden, and more,
The Sufi Book of Life
is a dervish guide to life and love for the twenty-first century.
On the web: http://sufibookoflife.com
Penguin Books, 9780142196359, 336pp.
Publication Date: February 22, 2005
About the Author
Neil Douglas-Klotz is an internationally known scholar in the fields connecting religious studies and psychology, as well as a poet and musician. He is the past chair of the Mysticism Group of the American Academy of Religion, and is active in various international colloquia and conferences dedicated to peace and spirituality. He directs the Edinburgh Institute for Advanced Learning (eial.org) in Edinburgh, Scotland. and cofounded the Edinburgh International Festival of Middle Eastern Spirituality and Peace (mesp.org.uk). In 2005 he was awarded the Kessler-Keener Foundation Peacemaker of the Year award for his work in Middle Eastern peacemaking. Information about his work may be found at the website of the Abwoon Resource Center, abwoon.com.