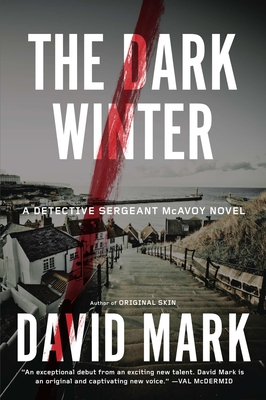 The Dark Winter: A Detective Sergeant McAvoy Novel (Paperback)
A Detective Sergeant McAvoy Novel
Plume Books, 9780142196977, 314pp.
Publication Date: March 26, 2013
Description
The New York Times hails David Mark's work as "in the honorable tradition of Joseph Wambaugh and Ed McBain." DARK WINTER is the first book in the internationally acclaimed Detective Sergeant Aector McAvoy series. A series of suspicious deaths have rocked Hull, a port city in England as old and mysterious as its bordering sea. They have captured the attention of Detective Sergeant Aector McAvoy. He notices a pattern missed by his fellow officers, who would rather get a quick arrest than bother themselves with finding the true killer. Torn between his police duties and his aching desire to spend more time with his pregnant wife and young son, McAvoy is an unlikely hero: a physically imposing man far more comfortable exploring computer databases than throwing around his muscle. Compelled by his keen sense of justice, he decides to strike out alone--but in the depths of the dark winter, it's difficult to forget what happened the last time he found himself on the wrong side of a killer's blade... David Mark's latest Detective Sergeant McAvoy novel, CRUEL MERCY, is on-sale February 2017.
About the Author
David Mark has been a journalist for fifteen years, including seven years as crime reporter. The Dark Winter, the first in the Detective Sergeant Aector McAvoy series, was his fiction debut. He lives in Great Britain.
Advertisement