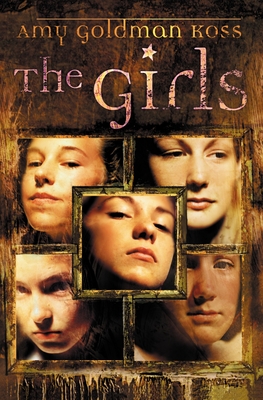 The Girls (Paperback)
Puffin Books, 9780142300336, 128pp.
Publication Date: March 18, 2002
Other Editions of This Title:
Prebound (3/1/2002)
Hardcover (6/1/2000)
MP3 CD (5/12/2015)
* Individual store prices may vary.
Description
Maya has been part of the group ever since the day Candace asked her if she wanted to "do lunch" in the cafeteria. Yet when Candace suddenly deems her unworthy, Maya's so-called friends just blow her off. While Maya just wants the girls back like they used to be, she knows that can never happen-because whatever Candace wants, Candace gets, no matter who gets hurt. Maya isn't sure exactly where things went wrong for her, but she knows she has to find out who her real friends are, and who among the girls she can trust.

"[A] suspenseful and realistic portrayal of a popular middle school clique . . . . Readers will identify with and remember these characters." (Publishers Weekly, starred review)
About the Author
Amy Goldman Koss is the author of the critically acclaimed novels The Girls, The Trouble with Zinny Weston, and How I Saved Hannukah. Ms. Koss both wrote and illustrated Curious Creatures in Peculiar Places, a selection of the 1989 John Burroughs List of Outstanding Nature Books for Children, and Where Fish Go in Winter, a Book of the Month Club Selection. She lives in Glendale, California, with her husband, two children, and many pets.