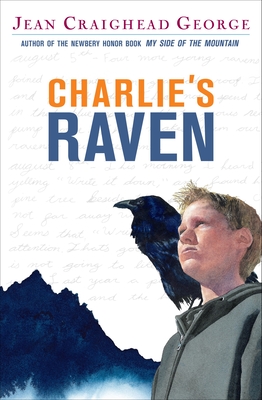 Charlie's Raven (Paperback)
Puffin Books, 9780142405475, 208pp.
Publication Date: March 2, 2006
Other Editions of This Title:
Prebound (3/2/2006)
* Individual store prices may vary.
Description
So Charlie brings home Blue Sky, a baby raven with a big personality. Blue Sky imprints on Charlie and becomes a great friend and a source of amazement to the whole family. Granddad, an old naturalist, is intrigued, and he does seem to get better-at least for a while. But caring for a wild creature is very demanding, and as Blue Sky grows, Charlie must find a way to protect him from the many dangers-both natural and human-made-in the rugged Teton Mountains where they live. Weaving natural history, myth, and a family narrative about life and death, Jean Craighead George demonstrates once again why she is one of the most admired children's writers today. Blue Sky will take his place in readers' hearts beside Frightful of My Side of the Mountain as one of this author's most compelling animal characters.
About the Author
"I write for children. Children are still in love with the wonders of nature, and I am too. So I tell them stories about a boy and a falcon, a girl and an elegant wolf pack, about owls, weasels, foxes, prairie dogs, the alpine tundra, the tropical rain forest. And when the telling is done, I hope they will want to protect all the beautiful creatures and places."
Jean Craighead George was born in a family of naturalists. Her father, mother, brothers, aunts and uncles were students of nature. On weekends they camped in the woods near their Washington, D.C. home, climbed trees to study owls, gathered edible plants and made fish hooks from twigs. Her first pet was a turkey vulture. In third grade she began writing and never stopped. She has written over 100 books.
Her book, Julie of the Wolves won the prestigious Newbery Medal, the American Library Association's award for the most distinguished contribution to literature for children, l973. My Side of the Mountain, the story of a boy and a falcon surviving on a mountain together, was a 1960 Newbery Honor Book. She has also received 20 other awards.
Jean died peacefully in May 2012, but leaves a lasting legacy in the world of children's literature.
Learn more about Jean Craighead George and her books at www.jeancraigheadgeorge.com.
Praise For Charlie's Raven…
"A satisfying family story that will appeal to animal lovers everywhere."

—Booklist