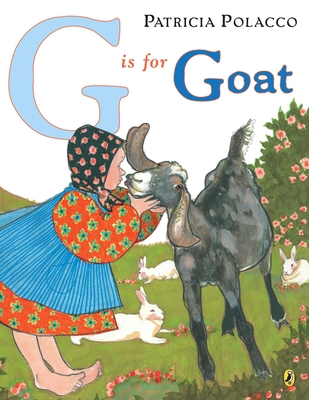 G Is for Goat (Paperback)
Puffin Books, 9780142405505, 32pp.
Publication Date: March 2, 2006
Description
Letter by letter, meet cart-pulling goats; clothes-munching goats; head-butting, hill-climbing, tail-wagging goats Cats, chicks, dogs, and bunnies play along with these friendly goats, joining in the fun. From A is for Apple to Z is for Zoe, these rascally animals just won't stop until they've romped through the whole alphabet. Patricia Polacco, beloved author and proud owner and friend of many goats, has created another wonderful book to be treasured by all.
About the Author
Patricia Polacco currently resides in Michigan, where she has a glorious old farm that was built during the time of Lincoln.
Advertisement