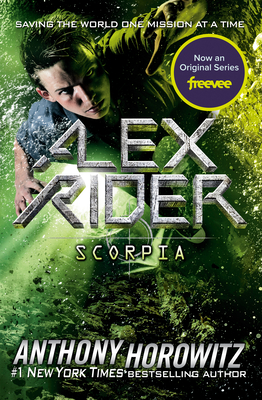 Scorpia (Paperback)
Puffin Books, 9780142405789, 388pp.
Publication Date: February 16, 2006
Description
Alex Rider is an orphan turned teen superspy who's saving the world one mission at a time--from #1 New York Times bestselling author Alex Rider, teen spy, has always been told he is the spitting image of the father he never knew. But when Alex learns that his father may have been an assassin for the most lethal and powerful terrorist organization in the world, Scorpia, his world shatters. Now Scorpia wants Alex on their side, and Alex no longer has the strength to fight them. That is, until he learns of Scorpia's latest plot: an operation known only as "Invisible Sword" that will result in the death of thousands of people. Can Alex prevent the slaughter, or will Scorpia prove once and for all that the terror will not be stopped? From the author of Magpie Murders and Moriarty.
About the Author
Anthony Horowitz, in addition to being an international bestselling author, is also the writer and creator of the multi-award-winning television series Foyle's War. He lives in London, England. Visit him online at www.alexrideradventures.com and www.anthonyhorowitz.com or follow him on Twitter @AnthonyHorowitz.
Advertisement