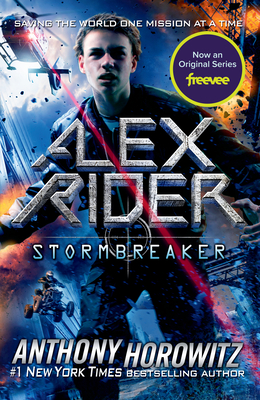 Stormbreaker (Paperback)
Puffin Books, 9780142406113, 234pp.
Publication Date: February 16, 2006
Description
Meet the orphan turned teen superspy who's saving the world one mission at a time--from #1 New York Times bestselling author They said his uncle Ian died in a car accident. But Alex Rider knows that's a lie, and the bullet holes in the windshield prove it. Yet he never suspected the truth: his uncle was really a spy for Britain's top secret intelligence agency. And now Alex has been recruited to find his uncle's killers . . . Alex Rider's is debut mission is packed with bonus material - including an extra Alex Rider short story, a letter from Anthony Horowitz, and much more From the author of Magpie Murders and Moriarty. "Slam-bang action, spying and high-tech gadgets . . . a non-stop thriller "--Kirkus Reviews
About the Author
Anthony Horowitz, in addition to being an international bestselling author, is also the writer and creator of the multi-award-winning television series Foyle's War. He lives in London, England. Visit him online at www.alexrideradventures.com and www.anthonyhorowitz.com or follow him on Twitter @AnthonyHorowitz.
Praise For Stormbreaker…
"Slam-bang action, spying and high-tech gadgets . . . . a non-stop thriller!" - Kirkus
Advertisement