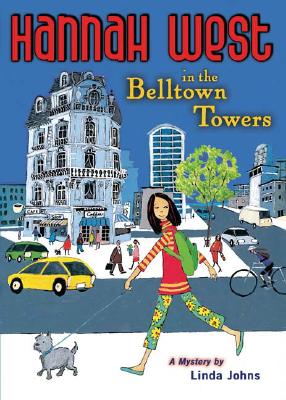 Hannah West in the Belltown Towers
Paperback

* Individual store prices may vary.
Description
Hannah West is not your ordinary twelve-year-old. She's artistic, full of street smarts, and best of all, she's a budding detective. She and her mom are technically homeless, but thanks to a series of house-sitting jobs, they always have a place to stay. In this first book in a lively  series, Hannah and her momwho adopted Hannah from China when she was a baby move into their latest new place: a high-rise apartment in Seattle's swanky Belltown towers. And just as they're getting settled, someone tries to steal a valuable piece of artwork from one of their new neighbors! Quick as a wink, Hannah is on the trail of a thief who is wreaking havoc on Seattle's thriving art scene! Armed with her keen eye and ever-present sketchbook, no detail gets past Hannah unnoticed.
Puffin Books, 9780142406373, 170pp.
Publication Date: May 4, 2006