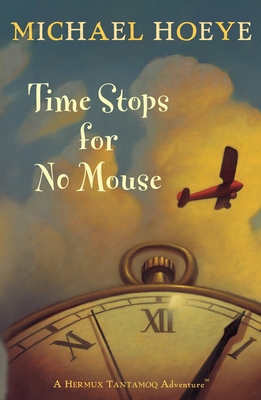 Time Stops for No Mouse (Paperback)
Puffin Books, 9780142409848, 250pp.
Publication Date: October 18, 2007
Description
Hermux Tantamoq is an average mouse who works in his watch shop by day and spends his evenings at home with Terfle, his pet ladybug. But all that changes when Linka Perflinger, daredevil aviatrix, steps into his shop, drops off her watch for repair, and walks out with Hermux's heart. When a shady-looking rat tries to claim Linka's watch, Hermux knows that something must be terribly wrong, and embarks on a dramatic quest to find her . . .
About the Author
Michael Hoeye has taught in the MBA program at Maryhurst University in Portland as well as working in New York as a textile designer, stagehand, fashion photographer, photographer's assistant, and high school teacher. He lives with his wife Martha and their cat Lionel in Oregon. This is his first book.
Praise For Time Stops for No Mouse…
HoeyeÆs galloping plot, evocative descriptions and exuberantly sophisticated wit keep the pages rapidly turning. (Publishers Weekly, starred review, on The Sands of Time)
Advertisement