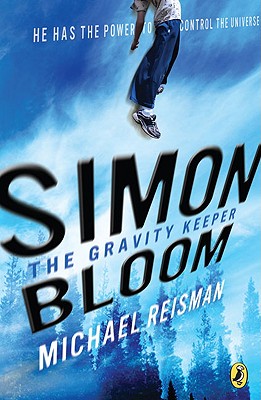 Simon Bloom, the Gravity Keeper (Paperback)
Puffin Books, 9780142413685, 320pp.
Publication Date: May 14, 2009
* Individual store prices may vary.
Description
Sixth-grader Simon Bloom can?t believe his luck when he finds a book that enables him to control the laws of physics. By simply reciting the formulas it contains, he can cancel gravity to fly around his bedroom, or decrease friction so he can slide down the street as if he were on Rollerblades. When two thugs with evil intentions come after Simon, he must use the formulas to save himself and the book from falling into their hands. This funny, fast, and imaginative novel from first-time author Michael Reisman will appeal to fans of both fantasy and action-adventure.
About the Author
Michael Reisman lives in Los Angeles, California.