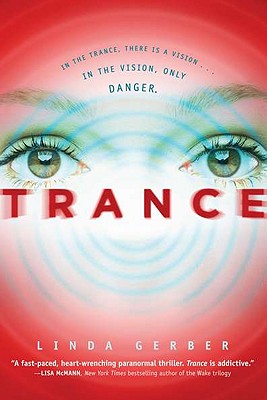 Trance (Paperback)
Speak, 9780142414156, 304pp.
Publication Date: October 14, 2010
* Individual store prices may vary.
Description
Ashlyn Greenfield has always known when bad things are going to happen. Each time that familiar tingling at the back of her neck begins, she knows whatOs to comeNa trance. SheOs pulled in, blindsided, an unwilling witness to a horrible upcoming event. But sheOs never been able to stop itNnot even when the vision was of her motherOs fatal car accident. When soulful Jake enters AshlynOs life, she begins having trances about another car accident. And as her trances escalate, one thing becomes clear: itOs up to her to save Jake from near-certain death.
About the Author
Linda Gerber recently returned to life in the Midwest after four years in Japan, where she served as the Regional Advisor for the Society of Children's Book Writers and Illustrators. She currently lives and writes in Dublin, OH, blissfully ignoring her husband, four kids, and one very naughty puppy.
or
Not Currently Available for Direct Purchase