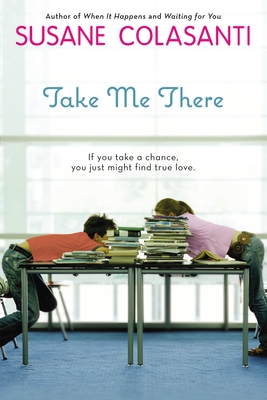 Take Me There (Paperback)
Speak, 9780142414354, 320pp.
Publication Date: May 14, 2009
* Individual store prices may vary.
Description
Romance and revenge from the atuthor of the City Love trilogy.

Rhiannon is devastated after the breakup with her boyfriend and wants him back. Nicole's ex is still pining for her, but she can't help having a new crush. And then there is James, hopelessly in love with Rhiannon, who can't see that their friendship can be so much more. Just when things couldn't get more complicated, the school's resident mean girl decides she is intent on ruining everyone's life. James, Nicole, and Rhiannon are not going to let this slide, but will their desire to take down the mean girl bring these three friends exactly what they want?
About the Author
Susane Colasanti is the author of When It Happens, Take Me There, and Waiting for You. She has a bachelor's degree from the University of Pennsylvania and a master's degree from New York University. Before becoming a full-time author, Susane was a high school Physics and Earth Science teacher for almost ten years. She lives in New York City.
Praise For Take Me There…
Readers who enjoyed ColasantiÆs When It Happens will not be disappointed. -Kirkus Reviews