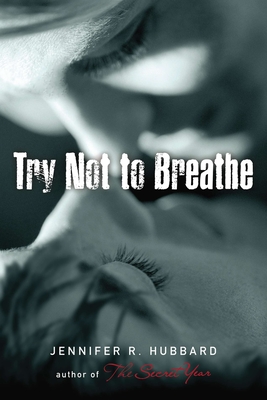 Try Not to Breathe (Paperback)
Speak, 9780142423875, 256pp.
Publication Date: January 24, 2013
Other Editions of This Title:
Hardcover (1/19/2012)
* Individual store prices may vary.
Description
Along she came…
Everyday, Ryan Turner must face the reality that everyone knows what he did. It's in they way they speak to him. It's in the way they look at him. Ryan's only solace comes from the local waterfall, where the violent crashing of the water clears his mind of everything.

But then one day, a girl named Nicki Thornton throws herself into his solitary world. Nicki is direct about his past and determined to crash through the wall of glass that Ryan has put between himself and others. She seeks answers to questions that she knows only Ryan can understand. Nicki dives deeper into his life, opening his heart and getting closer to the shameful secrets that he has tried to bury. Though Ryan knows he does not have all of the answers that she seeks, but he realizes that he may have found an answer to his own questions in her.

"Haunting, hopeful and masterfully crafted"—Kirkus Reviews
About the Author
Jennifer R. Hubbard lives in the Philadelphia area. She is a hiker, a chocolate lover, and a night person who believes that mornings were meant to be slept through. Her short fiction has appeared in literary magazines. Her published books include the contemporary young-adult novels The Secret Year, Try Not To Breathe, and Until It Hurts To Stop.
Praise For Try Not to Breathe…
*"Hubbard is outstandingly successful at capturing the frustration of not having the words, especially in a culture that does not encourage boys to express what Ryan is feeling." (starred review)
—
Publishers Weekly*
"Evocative symbols, carefully drawn details and hints of romance enrich a spare, redemptive character study. Haunting, hopeful and masterfully crafted." (starred review) —
Kirkus Reviews
"The affecting story addresses issues of real concern without being maudlin. It is well paced and includes a bit of a twist near the end. This poignant novel about a sensitive teen trying to find his spot in the world will definitely find a YA readership." —
School Library Journal