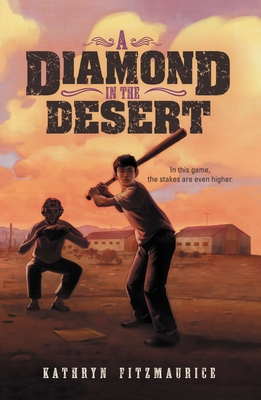 A Diamond in the Desert (Paperback)
Puffin Books, 9780142424377, 258pp.
Publication Date: February 7, 2013
Description
Twelve-year-old Tetsu eats, sleeps and breathes baseball. It's all he ever thinks about. But after the bombing of Pearl Harbor, Tetsu and his family are forced from their home into an internment camp in the Arizona desert with other Japanese Americans, and baseball becomes the last thing on his mind. The camp isn't technically a prison, but it sure feels like one when there's nothing to do and no place to go. So when a man starts up a boys' baseball team, Tetsu is only too eager to play again. But with his sister suddenly falling ill, and his father taken away for questioning, Tetsu is forced to choose between his family and his love of the game.
About the Author
Kathryn Fitzmaurice (www.kathrynfitzmaurice.com) is also the author of The Year the Swallows Came Early. She lives with her husband, two sons, and her dog, Holly, in Monarch Beach, California.
Advertisement