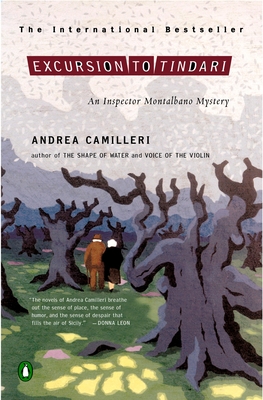 Excursion to Tindari (Paperback)
Penguin Books, 9780143034605, 304pp.
Publication Date: February 1, 2005
Description
Camilleri's latest, A Nest of Vipers, is now available.
Following the long-running success he has enjoyed on bestseller lists in Europe, Inspector Salvo Montalbano is now winning over American readers and critics alike as "one of the most engaging protagonists in detective fiction" (
USA Today
). In
Excursion to Tindari
, Andrea Camilleri's savvy and darkly comic take on Sicilian life leads Montalbano into his most bone-chilling case yet.
In two seemingly unrelated crimes, a young Don Juan is found murdered and an elderly couple is reported missing after an excursion to the ancient site of Tindari. As Montalbano works to solve both cases, he stumbles onto Sicily's ghastly "new age" of brutal and anonymous criminality.
About the Author
Andrea Camilleri's Montalbano mystery series, bestsellers in Italy and Germany, has been adapted for Italian television and translated into German, French, Spanish, Portuguese, Greek, Japanese, Dutch, and Swedish. He lives in Rome.Stephen Sartarelli lives in upstate New York.
Advertisement