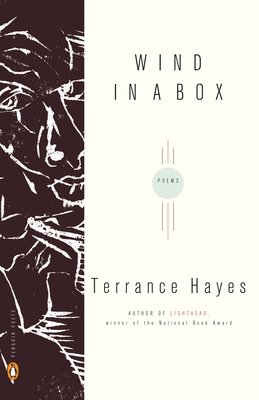 Wind in a Box (Paperback)
Penguin Books, 9780143036869, 95pp.
Publication Date: March 28, 2006
Description
The third collection of poetry from the author ofLighthead, winner of the 2010 National Book Award
Terrance Hayes is an elegant and adventurous writer with disarming humor, grace, tenderness, and brilliant turns of phrase. He is very much interested in what it means to be an artist and a black man. In his first collection, Muscular Music, he took the reader through a living library of cultural icons, from Shaft and Fat Albert to John Coltrane and Miles Davis. His second collection, Hip Logic, continued these explorations of popular culture, fatherhood, cultural heritage, and loss. Wind in a Box, Hayes's resonant new collection, continues his interest in how traditions (of poetry and culture alike) can be simultaneously upended and embraced. The struggle for freedom (the wind) within containment (the box) is the unifying motif as Hayes explores how identity is shaped by race, heritage, and spirituality. This new book displays not only what the Los Angeles Times calls the range of a "bold virtuoso," but also the imaginative fervor of a poet in love with poetry.
About the Author
Terrance Hayes received an MFA in poetry from the University of Pittsburgh. He was the recipient of a 1999 Whiting Writers Award, and his first collection of poetry, Muscular Music, was the winner of the Kate Tufts Discovery Award in 2000. He is currently an assistant professor of English at Carnegie Mellon University in Pittsburgh.
Advertisement