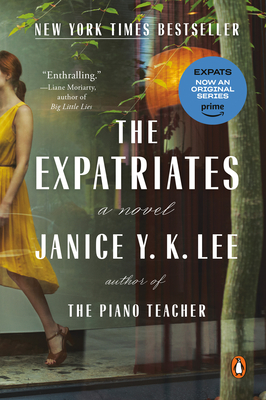 The Expatriates
A Novel
Paperback

* Individual store prices may vary.
Other Editions of This Title:
Digital Audiobook (1/11/2016)
Hardcover (1/12/2016)
January 2016 Indie Next List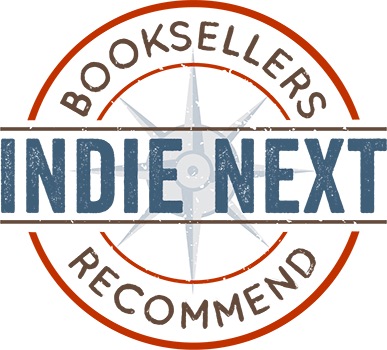 "The Expatriates focuses on three very different American women whose lives in wealthy and privileged modern-day Hong Kong merge in an astounding way. Margaret, Hilary, and Mercy come from different backgrounds, and as their inner struggles first collide in this glamorous new world and then with each others', tough decisions are made that have a rippling effect. An unthinkable tragedy occurs that makes two women wish they could turn back the clock. Lee writes beautifully, with each woman's story unfolding in sequenced chapters. A fantastic read!"
— Joanne Doggart, Where the Sidewalk Ends, Chatham, MA
View the List
Description
"Raise a glass: The first great book-club novel of 2016 has arrived." —USA Today, 4/4 stars

"A female, funny Henry James in Asia, Janice Y. K. Lee is vividly good on the subject of Americans abroad." —The New York Times Book Review

"Sex and the City meets Lost in Translation." —The Skimm

Janice Y. K. Lee's New York Times bestselling debut, The Piano Teacher, was called "immensely satisfying" by People, "intensely readable" by O, The Oprah Magazine, and "a rare and exquisite story" by Elizabeth Gilbert. Now, in her long-awaited new novel, Lee explores with devastating poignancy the emotions, identities, and relationships of three very different American women living in the same small expat community in Hong Kong.

Mercy, a young Korean American and recent Columbia graduate, is adrift, undone by a terrible incident in her recent past. Hilary, a wealthy housewife, is haunted by her struggle to have a child, something she believes could save her foundering marriage. Meanwhile, Margaret, once a happily married mother of three, questions her maternal identity in the wake of a shattering loss. As each woman struggles with her own demons, their lives collide in ways that have irreversible consequences for them all. Atmospheric, moving, and utterly compelling, The Expatriates confirms Lee as an exceptional talent and one of our keenest observers of women's inner lives.
Praise For The Expatriates: A Novel…
"Irresistible . . . Lee's wizardry is her ability to whip drama, pathos and humor into a scrumptious page-turning blend. Raise a glass: The first great book-club novel of 2016 has arrived."
—USA Today, 4/4 stars

"A female, funny Henry James in Asia, Janice Y. K. Lee is vividly good on the subject of Americans abroad. . . . [The Expatriates is] vibrant social satire: Inside these dark materials lies the sharpness of a comic novelist, and Lee's eye for the nuance and clash of culture, class, race and sex is subtle and shrewd."
—New York Times Book Review
 
"Gorgeously wrought . . .a must-read." 
—Marie Claire

"Powerful [and] nuanced . . . poignant and compelling . . . The Expatriates moves with urgency, but also takes time to slowly reveal a complex story. Lee's storytelling is intricate, precise and rich enough to keep the reader seduced until the end."
—Seattle Times

"We found ourselves racing through this exotic, sexy, heartbreaking book. . . . We couldn't wait to find out what happens to each of the women." 
—Glamour

"At turns illuminating, entertaining, cringe-inducing, piercing . . . With meticulous details and nuanced observations, Lee creates an exquisite novel of everyday lives in extraordinary circumstances. . . . How Lee's triumvirate reacts, copes, and ventures forth (or not) proves to be a stupendous feat of magnetic, transporting storytelling. . . . Mark my words: The Expatriates will appear repeatedly on year-end award nominations and all the 'best of' compilations."
—Christian Science Monitor
 
"An emotionally gripping page-turner." 
—Elle

"Captivating."
—US Weekly

"Devastating and heartwarming, and exquisite in every way, this is a book you'll fall deeply in love with and never want to put down."
—Kevin Kwan, author of Crazy Rich Asians

"A nuanced reminder of how shockingly easy it can be to lose everything in a moment and of how to reinvent one's life after a fall." 
—San Francisco Chronicle

"One chief pleasure of The Expatriates is watching how the lives of Hilary, Mercy and Margaret converge and are changed by that convergence, and how they each metabolize grief. A more subtle yet lingering benefit is getting to know Lee's acutely observed Hong Kong, a city on the cusp of change that must eventually affect the lives of expatriates and locals alike." 
—Los Angeles Times

"Janice Y.K. Lee's absorbing, poignant novel . . . [is a] nuanced story of the ordinary heroism needed to move past some of life's worst experiences. It's a great read and a testament to the strength and resilience we all have." 
—Redbook

"Combines a page-turning plot with intimate perceptions about Americans in Hong Kong." 
—More

"We imagine we know these [expatriate] women, who are distanced from their work, friends, and family, but we don't. Janice Y. K. Lee does. Set in Hong Kong, The Expatriates looks inside the lives of three women . . . all in crisis, all needing one another in ways they, and we, can't imagine."
—Vanity Fair
 
"A novel about displacement and belonging . . . A thoughtful portrait of motherhood trade-offs, the book also offers sharp insights into the tensions between moneyed expats and the impoverished locals who serve them."  
—People, "The Best New Books"
 
"Janice Y. K. Lee nails family drama and gentrified Hong Kong."
—New York Magazine
 
"[Lee] gently conveys her sad characters' loneliness, suffering and anguish." 
—Minneapolis Star Tribune

"One of the novel's strengths is Lee's exploration of the sometimes subtle interplay between different layers and types of privilege; another is her empathy for the loneliness that her characters must endure. The result is a shrewd and moving study of how race, gender and education constrain the options that life gives you." 
—The Financial Times

"Everyone's buzzing about The Expatriates. . . . These women and their stories will pull at every string in your heart."
—Bustle 

"Sex and the City meets Lost in Translation."
—TheSkimm 

"I raced through this enthralling story" -- Liane Moriarty

"Brilliantly plotted and written, utterly absorbing" -- Daily Mail (London)

"Like Jodi Picoult and Kristin Hannah, Lee is a perceptive observer of her compelling characters and brings them vividly to life in this moving novel."
—BookPage

"Captivating . . . Lee's women are complex and often flawed, which makes the stories of their strength all the more compelling in this tale of family, motherhood, and attempts at moving on."
—Publishers Weekly

"A richly detailed novel that rubs away at the luster of expat life and examines how the bonds of motherhood or, really, womanhood, can call back even those who are furthest adrift." 
—Kirkus Reviews
Penguin Books, 9780143108429, 336pp.
Publication Date: October 11, 2016
About the Author
Janice Y. K. Lee was born and raised in Hong Kong. She received a BA in English and American Literature and Language from Harvard College. A former editor at Elle magazine, Lee lives in New York with her husband and four children.
1. Have you ever lived outside your native country for an extended period of time? If so, how did your experience compare with Lee's description?
2. Would you be interested in living the expatriate life in Hong Kong? What about it appeals to you? What aspects would you find difficult to accept?
3. Do you think Margaret is a good mother?  Why or why not?
4. Is Mercy solely to blame for what happened in Seoul? Is she as unlucky as she believes herself to be?
5. Does Margaret initially feel a connection to Mercy because she herself is a quarter Korean? When we are in an unfamiliar environment, do we naturally gravitate toward those most similar to ourselves?
6. Is Charlie a missed opportunity for Mercy or would the relationship not have worked out anyway, given Mercy's luck?
7. Did your opinion of Mercy change over the course of the novel? Why or why not?
8. What is your take on the anonymous discussion-board post describing Hilary's initial relationship with Julian as similar to "trying on a coat"?
9. Overall, do social media outlets like Facebook, Instagram, and message boards such as the one Hilary haunts make people more or less connected with their fellow human beings? What are their pluses and minuses?
10. Did David ultimately help Hilary to overcome her indecision about adopting Julian? What do you think David will do at the end of the book? Will he be a happier person?
11. Would a child have healed David and Hilary's marriage or was the rift between them already too great?
12. If you are a mother, do you feel that having a child is a transformative experience? Can a woman who's not a mother understand the depth of Margaret's loss?
13. What aspect of The Expatriates most resonated with you? Why?
14. Where do you see each of these three women in five years?
or
Not Currently Available for Direct Purchase