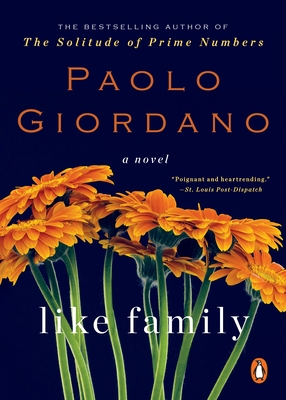 Like Family (Paperback)
A Novel
Penguin Books, 9780143108610, 160pp.
Publication Date: December 6, 2016
* Individual store prices may vary.
December '15 Indie Next List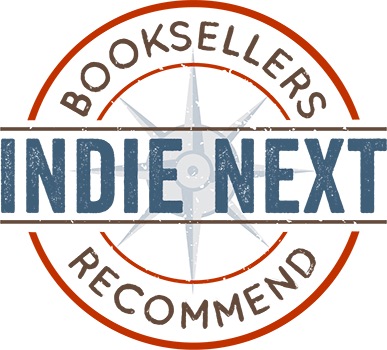 "This short, spare, beautifully evocative novel becomes a major meditation on the mystery of life, with all of its attendant joy and sorrow. The story of Anna -- caretaker, nanny, and confidant -- becomes the tale of all families with the extremes of happiness and sadness inherent in every situation. Like Family is poignant, sure to stir emotions in any reader and, in the end, a paean to living the life that is given."
— Bill Cusumano (M), Square Books, Oxford, MS
View the List
Description
"From aide to nanny and housekeeper . . . Paolo Giordano examines this unusual relationship in the context of one household of three. . . . Spare, elegant."–The New York Times
 
"Like Family. . . demands to be savored. . . Giordano's emphasis on how we choose to live and love offers subtle hope that our decisions actually matter."—NPR.org


From the author of the international bestseller The Solitude of Prime Numbers, an exquisite portrait of marriage, adulthood, and the meaning of family
 
Paolo Giordano's prizewinning debut novel, The Solitude of Prime Numbers, catapulted the young Italian author into the literary spotlight. His new novel features his trademark character-driven narrative and intimate domestic setting that first made him an international sensation.
 
When Mrs. A. first enters the narrator's home, his wife, Nora, is experiencing a difficult pregnancy. First as their maid and nanny, then their confidante, this older woman begins to help her employers negotiate married life, quickly becoming the glue in their small household. She is the steady, maternal influence for both husband and wife, and their son, Emanuele, whom she protects from his parents' expectations and disappointments. But the family's delicate fabric comes undone when Mrs. A. is diagnosed with cancer. Moving seamlessly between the past and present, Giordano highlights with remarkable precision the joy of youth and the fleeting nature of time. An elegiac, heartrending, and deeply personal portrait of marriage and the people we choose to call family, this is a jewel of a novel—short, intense, and unforgettable.  


From the Hardcover edition.
About the Author
Paolo Giordano is the author of the critically acclaimed The Human Body and the international bestseller The Solitude of Prime Numbers, which has been translated into more than forty languages. He is the youngest ever winner of Italy's prestigious literary award the Premio Strega. Giordano has a PhD in particle physics and is now a full-time writer. He lives in Italy. This is his third novel.


From the Hardcover edition.
Praise For Like Family: A Novel…
Praise for LIKE FAMILY:

"A profound tale of family, crisis and the passage of time, Giordano's…novel is a cherished read."--Harper's Bazaar

"A touching meditation on life, loss, and most of all, love." —Us Weekly

"From aide to nanny and housekeeper . . . Paolo Giordano examines this unusual relationship in the context of one household of three. . . . Spare, elegant." —The New York Times 

"Like Family. . . demands to be savored. . . Giordano's emphasis on how we choose to live and love offers subtle hope that our decisions actually matter." —NPR.org

"Mr. Giordano's elegiac work, which benefits from a finely etched translation by Anne Milano Appel, is a tender and mournful homage to one who held a family together without ever quite belonging to it." —Wall Street Journal
 
"Giordano . . . writes in a style so cool and clean . . . [it] invokes the sacredness of family." —Boston Globe

"Giordano seamlessly travels through time in the narrative, painting an enthralling portrait of love, loss, and heartache."—InStyle.com

"Intense and bittersweet." --Washington Review of Books

"This wonderfully poignant and heart-rending story looks at everyday lives with both reason and compassion. Author Giordano has a lyrical voice and an uncanny ability to create easy dialogue, real characters and a powerful message in this short book. The only fault I can find is that there wasn't more of it." —St. Louis Post-Dispatch
 
"Giordano describes this powerful, elegantly distilled tale of a sorrowful family as an homage to a real woman he knew. It is both unsentimental and heartbreaking." —BBC.com
 
"Giordano muses gorgeously on our inability to blend our life essences; even love leaves us lonely. A lovely remembrance played in a minor key." —Kirkus Reviews
 
"Combining the edginess of modern life with the touching theme of losing someone who has become just like family, [this book] confirms Giordano as a writer who understands the complexities of human relationships." —Publishers Weekly (starred review) 
 
"Beautifully crafted...its themes are universal and it will appeal to anyone who treasures the gifts of others." —Library Journal (starred review)
 
"[A] short work of fiction can resonate more deeply than longer volumes. That's the case with LIKE FAMILY, the elegiac new novella by Paolo Giordano…. This poignant work points out that there is no one way to define a family, and that, in any definition, the primary ingredient is the ability to love."—BookPage

"Touching" —Bustle


Praise for THE HUMAN BODY:

"The Human Body is a great novel of life in wartime: a chronicle of war's multifarious crimes against the body and soul, and a heartfelt meditation on how men, together and collectively, repair the burdens of their fate." —Joshua Ferris, author of To Rise Again at a Decent Hour
 
"Paolo Giordano's new novel, like his last, is full of sensitivity and intelligence. The Human Body is a brilliant addition to the literature of our modern wars." —Kevin Powers, author of The Yellow Birds
 
"With an extraordinarily keen eye and a pitch-perfect ear, Giordano has magnificently captured the surreal existence of the modern soldier.  By turn poignant and gripping – when not downright hilarious – every page of The Human Body rings with an authenticity and appreciation of the absurd that very few novelists writing about men stumbling about the business of war have achieved.  Very few indeed; think of O'Brien's Going After Cacciato or Heller's Catch-22, because Giordano is just that good." —Scott Anderson, author of Lawrence in Arabia 
 
"Paolo Giordano has written his generation's war novel.  Tender, cruel, beautiful, heartless, a brilliant story of desire and youth and death in Afghanistan.  Readers of Kevin Powers have been searching for another modern classic, and The Human Body is it." —Andrew Sean Greer, author of The Impossible Lives of Greta Wells
 
"Giordano follows THE SOLITUDE OF PRIME NUMBERS with a stunning exploration of war. Giordano makes the tedium of combat fascinating with his well-drawn characters. The first page indicates that the platoon's experience was particularly horrible... but the fact that the mission runs off the rails is almost secondary to the beauty, texture, and acuity with which Giordano captures the day-to-day routines of the soldiers, and their efforts to make sense of both their lives in Italy and their military assignment." —Publishers Weekly (starred review)
 
"The Human Body is a memorable entry in the literature of the Afghan war, the characters crisply drawn and the writing full of telling details." —Booklist
 
"Despite the tragic events, this is a very entertaining novel, with the characters' innate and passionate sense of the absurdity of their situation, and of life itself, evident in every scene. The fast-paced, present-tense narrative seems to have been translated accurately to capture the nuances of emotion and drama conveyed by the highly intelligent and perceptive Giordano." —Library Journal (starred review)
 
"Giordano's (The Solitude of Prime Numbers, 2010) unorthodox Afghanistan war novel is short on action but rich in psychological insight.... As the title suggests, the book is less about military heroism than the devastating human impact of combat. Well-observed and compassionate, this is a memorable look at imperfect people in extreme circumstances."—Kirkus Reviews

Praise for THE SOLITUDE OF PRIME NUMBERS:

"Mesmerizing . . . [Giordano] works with piercing subtlety. An exquisite rendering of what one might call feelings at the subatomic level."
—The New York Times

"The story—the explanation, really—of how two people come to find solitude more comforting than companionship is the subtle work of Giordano's haunting novel, a finely tuned machine powered by the perverse mechanics of need." —The New York Times Book Review

"Seductive and unnerving." —Entertainment Weekly

"The elegant and fiercely intelligent debut novel by 27-year-old physicist Paolo Giordano, The Solitude of Prime Numbers revolves around Mattia and Alice, friends since high school—'twin primes, alone and lost, close but not close enough to really touch each other,' wherein resides the seductive enchantment of this singular love story." —Elle

"Giordano's passionate evocation of being young and in despair will resonate strongly with readers." —USA Today

"Elegant." —Los Angeles Times


From the Hardcover edition.