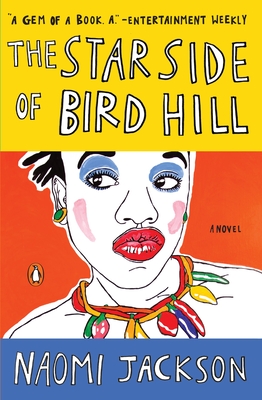 The Star Side of Bird Hill (Paperback)
A Novel
Penguin Books, 9780143109167, 304pp.
Publication Date: August 23, 2016
Other Editions of This Title:
Digital Audiobook (6/29/2015)
Hardcover (6/30/2015)
Compact Disc (7/1/2015)
* Individual store prices may vary.
July 2015 Indie Next List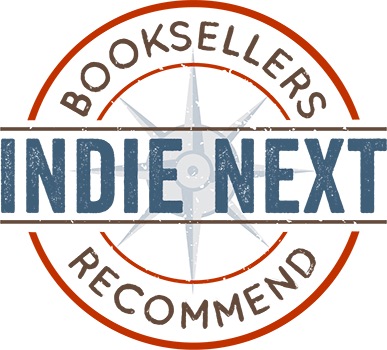 "In the summer of 1989, sisters Dionne and Phaedra -- aged 16 and 10, respectively -- are shuttled from their Brooklyn life to their grandmother Hyacinth's home in Barbados. Dionne is filled with palpable teenage angst and the desire for romance, while Phaedra prefers to experience the mysteries of Bird Hill with her grandmother. Both girls have a tentative curiosity about their mother's early life on the island, but it is not until their father shows up unexpectedly that they question their very identities and what it means to be 'home.' Reminiscent of Jamaica Kincaid, Jackson's coming-of-age tale makes Barbados spring from the page with humor, beauty, and heartbreak."
— Amanda Hurley, Inkwood Books, Tampa, FL
View the List
Description
Two sisters are suddenly sent from their home in Brooklyn to Barbados to live with their grandmother, in Naomi Jackson's stunning debut novel
                                          
This lyrical novel of community, betrayal, and love centers on an unforgettable matriarchal family in Barbados. Two sisters, ages ten and sixteen, are exiled from Brooklyn to Bird Hill in Barbados after their mother can no longer care for them. The young Phaedra and her older sister, Dionne, live for the summer of 1989 with their grandmother Hyacinth, a midwife and practitioner of the local spiritual practice of obeah.
 
Dionne spends the summer in search of love, testing her grandmother's limits, and wanting to go home. Phaedra explores Bird Hill, where her family has lived for generations, accompanies her grandmother in her role as a midwife, and investigates their mother's mysterious life.
 
This tautly paced coming-of-age story builds to a crisis when the father they barely know comes to Bird Hill to reclaim his daughters, and both Phaedra and Dionne must choose between the Brooklyn they once knew and loved or the Barbados of their family.
 
Naomi Jackson's Barbados and her characters are singular, especially the wise Hyacinth and the heartbreaking young Phaedra, who is coming into her own as a young woman amid the tumult of her family.
 
Praise for The Star Side of Bird Hill:
 
"Once in a while, you'll stumble onto a book like this, one so poetic in its descriptions and so alive with lovable, frustrating, painfully real characters, that your emotional response to it becomes almost physical. . . . The dual coming-of-age story alone could melt the sternest of hearts, but Jackson's exquisite prose is a marvel too. . . . A gem of a book." —Entertainment Weekly (A)
About the Author
Naomi Jackson was born and raised in Brooklyn by West Indian parents. She studied fiction at the Iowa Writers' Workshop, where she was awarded the Maytag Fellowship for Excellence in Fiction to complete her first novel, The Star Side of Bird Hill. Jackson traveled to South Africa on a Fulbright scholarship, where she received an MA in creative writing from the University of Cape Town. A graduate of Williams College, Jackson has had her work appear in literary journals and magazines in the United States and abroad.
Praise For The Star Side of Bird Hill: A Novel…
"The evocation of the island is romantic and alive…Jackson renders [the characters'] inner lives effectively."
—The New Yorker

 
"The Star Side of Bird Hill is, at its core, a story about mothers and daughters. But the rich and colorful world Ms. Jackson renders on the page moves well beyond that, too, setting itself the task of exploring so much more…Ms. Jackson has a deft hand with characterization — all of the people she creates feel utterly human…There are questions, pain, tenderness, and also wisdom in [the] writing…Naomi Jackson vividly delivers two entirely different worlds and a whole range of experiences that taught me a little bit more about how to be a better human."
—Pittsburgh Post-Gazette
 
"Stunning…Poignant…Jackson vividly evokes the landscape, the personalities of this Bird Hill community, as she explores the difficulties of the immigrant experience, the certainties of living all your life in one place vs. the claustrophobic aspect of having the past and family define who you are and will be in the future…Jackson's writing is to be savored."
—Buffalo News

"Once in a while, you'll stumble onto a book like this, one so poetic in its descriptions and so alive with lovable, frustrating, painfully real characters, that your emotional response to it becomes almost physical…[A] wrenching debut…The dual coming-of-age story alone could melt the sternest of hearts, but Jackson's exquisite prose is a marvel too...A gem of a book. A"
—Entertainment Weekly
 
"From Maryse Condé to Edwidge Danticat to Tiphanie Yanique, contemporary Caribbean writers have produced an exquisite literature of diaspora and affirmation, richly depicting the dreams and disappointments of their characters. Now Naomi Jackson joins their ranks with The Star Side of Bird Hill, a serious yet effervescent debut that showcases three generations of women as they grapple with conflict and loss during the fateful summer of 1989…Jackson brings the lush textures of Barbados to the fore: sugar cane fields and smelly fish markets, raucous festivals and an extended wake called 'nine-nights'…More than a coming-of-age novel, The Star Side of Bird Hill evokes the intractable forces that tear at families and cultures."
—Minneapolis Star-Tribune  


"[The Star Side of Bird Hill] belongs to Phaedra, an unforgettable character and the best thing about the novel. She's complex, smart and has a sense of introspection that her sister seems to lack…Jackson's evocative, lyrical writing…makes Barbados come to life, and she's comfortable with both humor and pathos…A lovely [book], and Jackson seems likely to have a distinguished career ahead of her."
—NPR.org

"[A] keen-eyed debut…At the novel's core is a tender coming-of-age story that explores the complications of Dionne's first affair with a young suitor (the title refers to her favorite churchyard getaway spot) and the realizations that Phaedra has about her family and her connection to them all, despite their flaws…A lush and sensitive read with a setting well matched for a sultry summer afternoon."
—Oprah.com


"Holy cats, this novel is wonderful…Lyrical, a really stellar debut."
—BookRiot

"Naomi Jackson is our new favorite writer."
—PureWow

"Watching these three characters find their way to that support reveals the heart of The Star Side of Bird Hill—riveting in its story of family and love, and all the more so because of the nuanced differences Jackson has so skillfully written into each of her characters."
—Shelf Awareness

"Lyrical."
—Travel + Leisure
 
"The Star Side of Bird Hill moves forcefully between Barbados and Brooklyn in this plangent coming-of-age debut novel about two sisters torn between their absent father's reappearance and their strong, matriarchal island family."
—Elle


"Satisfyingly complex…Jackson's lyrical descriptions of the island's natural beauty and rich culture…[set] this book apart."
—Bustle

 "A winning coming-of-age tale with Caribbean flavour."
 —BBC.com

"A heartbreaking coming-of-age story, The Star Side of Bird Hill is ultimately about the choices we must make about love and family, and what it means to go home."
—Buzzfeed

"Moving…[Jackson] has delivered a novel of remarkable strength and beauty as she chronicles the sojourn of two sisters to their mother's homeland of Barbados for the summer…This is a story of sisterhood and tough, unbreakable love. This is a book that asks: What happens when you go home and find the answers you didn't know you were looking for?"
—Gawker

"A striking accomplishment filled with heartbreak and characters you want to bittersweetly hug…A story about sisterhood, family, and what 'home' means, The Star Side of Bird Hill is not a book you dare to forget."
—Hello Giggles


"The writing is especially fine, with even minor characters benefiting from Jackson's lyrical descriptions…[THE STAR SIDE OF BIRD HILL] recall[s] Toni ­Morrison's Love."
—Library Journal (starred review)

"A bittersweet coming-of-age tale of heartbreak and loss…Jackson's story becomes stronger and stronger as we get to know these characters. The themes she touches on—mental illness, immigration, motherhood, sexual awakening—are potent and deftly juggled, anchored in the vivid locale of Bird Hill yet universally relatable. Readers will be turning the pages to follow Phaedra and Dionne's memorable journey."
—Publishers Weekly

"Many moments of awareness…permeate this delightful debut novel. An engrossing and poignant coming-of-age story populated with engaging, well-drawn characters."
—Kirkus Reviews

"Rich in the aspect and feel of the Caribbean…A charming, laid-back bildungsroman and an uplifting story about the importance of a stable, loving home and the embrace of one's culture."
—Booklist

"The Star Side of Bird Hill reads as if we're let in on a sometimes wonderful, sometimes thrilling, sometimes terrible secret. It's the unwritten history of women without men, of girls in conflict with themselves and the damage—and healing that can come from the same place: Family."
—Marlon James, author of A Brief History Of Seven Killings

"Naomi Jackson packs a hell of a lot of love and death and magic into this wonderful debut. The Star Side of Bird Hill travels between Barbados and Brooklyn telling the story of a family, and a people, who move between worlds and world views. But really this is the story of one young girl named Phaedra who is trying her best in a world that doesn't always see the best in her. There are touches of Jamaica Kincaid and J.D. Salinger here, but Naomi Jackson is an artist all her own."
— Victor LaValle, author of The Devil in Silver

"Jackson has written a first novel full of heart and heartbreak, a novel about going home, about the ties that bind three generations of women across years and despite absence. It is a bittersweet lesson in learning to recognize love."
— Ayana Mathis, author of The Twelve Tribes of Hattie (Oprah's Book Club 2.0 selection)

"Naomi Jackson has written a tender novel exploring the complexities of motherhood and childhood. The Star Side of Bird Hill holds together opposing elements—the book is quiet in the telling, but the story being told is sharp and virbrant. It is as much a story of the fears of childhood as it is a story about welcoming old age with optimism. A book that knows death and discovery. A book laced with pain but shimmering with hope. With care, the narrative addresses huge issues such as mental illness, mortality, sexuality and, at its very core, what it means to love another person as they are."
—Tiphanie Yanique, author of Land of Love and Drowning