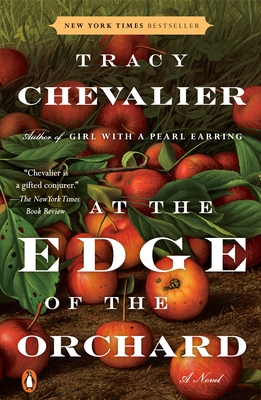 At the Edge of the Orchard (Paperback)
A Novel
Penguin Books, 9780143110972, 304pp.
Publication Date: January 31, 2017
* Individual store prices may vary.
April 2016 Indie Next List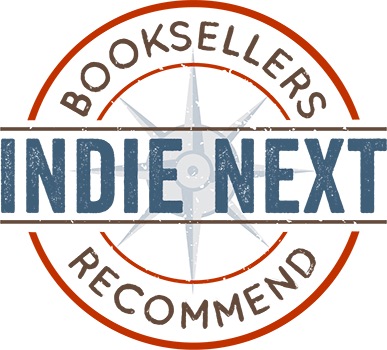 "Robert Goodenough was born in Ohio's Black Swamp. The youngest of 10 children, he was the only one with any interest in his father's obsession of buying seedlings from John Chapman, better known as Johnny Appleseed, and trying to cultivate and perfect his apple orchard in the inhospitable black muck. Family tragedy sends Robert running west to California and the Gold Rush, where he finds solace in the redwoods and sequoias and meets a naturalist who recognizes his love of botany. But Robert is reluctantly forced to face his past and must decide to either claim it or set out on his own path. Chevalier's tale is a thoughtfully crafted and vivid slice of pioneer life."
— Jody Misner Chwatun (W), Saturn Booksellers, Gaylord, MI
View the List
Description
"With impeccable research and flawless prose, Chevalier perfectly conjures the grandeur of the pristine Wild West . . . and the everyday adventurers—male and female—who were bold enough or foolish enough to be drawn to the unknown. She crafts for us an excellent experience."
—USA Today

From internationally bestselling author Tracy Chevalier, a riveting drama of a pioneer family on the American frontier

1838: James and Sadie Goodenough have settled where their wagon got stuck – in the muddy, stagnant swamps of northwest Ohio. They and their five children work relentlessly to tame their patch of land, buying saplings from a local tree man known as John Appleseed so they can cultivate the fifty apple trees required to stake their claim on the property. But the orchard they plant sows the seeds of a long battle. James loves the apples, reminders of an easier life back in Connecticut; while Sadie prefers the applejack they make, an alcoholic refuge from brutal frontier life.
 
1853: Their youngest child Robert is wandering through Gold Rush California. Restless and haunted by the broken family he left behind, he has made his way alone across the country. In the redwood and giant sequoia groves he finds some solace, collecting seeds for a naturalist who sells plants from the new world to the gardeners of England. But you can run only so far, even in America, and when Robert's past makes an unexpected appearance he must decide whether to strike out again or stake his own claim to a home at last.
 
Chevalier tells a fierce, beautifully crafted story in At the Edge of the Orchard, her most graceful and richly imagined work yet.


From the Hardcover edition.
About the Author
Tracy Chevalier is the New York Times bestselling author of seven previous novels, including Girl with a Pearl Earring, which has been translated into thirty-nine languages and made into an Oscar-nominated film. Born and raised in Washington, D.C., she lives in London with her husband and son. 
Praise For At the Edge of the Orchard: A Novel…
Globe and Mail Fiction Bestseller
"Chevalier is a master at foregrounding the small, dramatic stories of overlooked people from the past."
—Geraldine Brooks
"Sometimes, a book comes along that somehow ticks all the boxes. This is one of those books: The voices are rich and individual; the attention to detail impressive; the scent of apples, damp earth, and pines runs potently through the whole. A joy."
—Joanne Harris, author of Chocolat
"With impeccable research and flawless prose, Chevalier perfectly conjures the grandeur of the pristine Wild West Robert encounters, the bawdiness of the period, and the commanding needs of the everyday adventurers ­— male and female — who were bold enough or foolish enough to be drawn to the unknown. She crafts for us an excellent experience."
—
USA Today
"A well written tale about people with courage, including strong women who make the best of what life offers."
—
Washington Times
"Chevalier is a gifted conjurer."
—
The New York Times Book Review
"Excellently researched…brings to life a seminal chapter in American history…A compelling look at what was lost and gained in westward expansion."
—
People
"A heartbreaking narrative of an Ohio pioneer family's struggles…A pleasureable literary experience."
—BookPage
"Chevalier's research is painstakingly detailed without weighing down the story…Chevalier has created a patchwork of stories…together they form a picture of lives wrested from an unforgiving land, but with a promise of renewal."
—
The Guardian
Praise for Tracy Chevalier:

"Evokes entire landscapes...a master of voices."
—New York Times Book Review (on Falling Angels)

"Absorbing...[Chevalier] creates a world reminiscent of a Vermeer interior: suspended in a particular moment, it transcends its time and place."
—The New Yorker (on Girl With a Pearl Earring)

"Chevalier admirably weaves historical figures and actual events into a compelling narrative."
—San Francisco Chronicle (on Remarkable Creatures)

"Chevalier's signature talent lies in bringing alive the ordinary day-to-dayness of the past...lovingly evoked."
—Elle (on Burning Bright)

"Chevalier's ringing prose is as radiantly efficient as well-tended silver."
—Entertainment Weekly (on Falling Angels)
From the Hardcover edition.