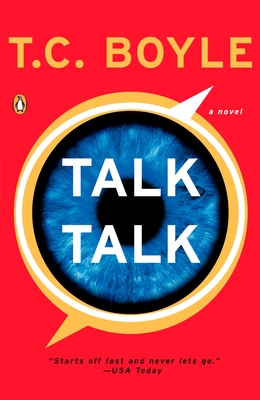 Talk Talk (Paperback)
Penguin Books, 9780143112150, 340pp.
Publication Date: July 1, 2007
Description
Over the past twenty-five years, T.C. Boyle has earned wide acclaim and an enthusiastic following with such adventurous, inimitable novels as The Tortilla Curtain, Drop City, and The Road to Wellville. For his riveting eleventh novel, Boyle offers readers the closest thing to a thriller he has ever written, a tightly scripted page turner about the trials of Dana Halter, a thirty-three-year-old deaf woman whose identity has been stolen. Featuring a woman in the lead role (a Boyle first), Talk Talk is both a suspenseful chase across America and a moving story about language, love, and identity from one of America's most versatile and entertaining novelists.
About the Author
T. C. Boyle is the author of eleven novels, including World's End (winner of the PEN/FaulknerAward), Drop City (a New York Times bestseller and finalist for the National Book Award), and The Inner Circle. His most recent story collections are Tooth and Claw and The Human Fly and Other Stories.
Praise For Talk Talk…
[BoyleÆs] most exciting novel yet. (The Washington Post, front page review)
Advertisement