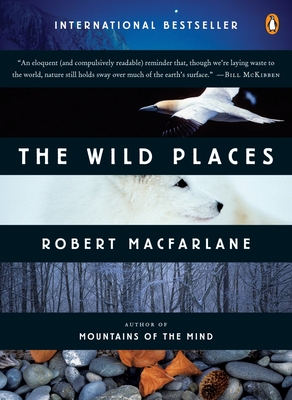 The Wild Places (Paperback)
Penguin Books, 9780143113935, 340pp.
Publication Date: July 1, 2008
* Individual store prices may vary.
Description
?An eloquent (and compulsively readable) reminder that, though we?re laying waste the world, nature still holds sway over much of the earth's surface.?
?Bill McKibben Are there any genuinely wild places left in Britain and Ireland? That is the question that Robert Macfarlane poses to himself as he embarks on a series of breathtaking journeys through some of the archipelago's most remarkable landscapes. He climbs, walks, and swims by day and spends his nights sleeping on cliff-tops and in ancient meadows and wildwoods. With elegance and passion he entwines history, memory, and landscape in a bewitching evocation of wildness and its vital importance. A unique travelogue that will intrigue readers of natural history and adventure, The Wild Places solidifies Macfarlane's reputation as a young writer to watch.
About the Author
Robert Macfarlane is the bestselling author of an award-winning trilogy of books about landscape and the human heart: Mountains of the Mind, The Wild Places, and The Old Ways. He is also the author of Landmarks and Holloway. His work has been translated into a dozen languages and is published in more than 20 countries, and his books have been widely adapted for TV, film, and radio by the BBC, among others. Macfarlane has contributed to Harper's Magazine, Granta, The Observer (London), the Times Literary Supplement (London), and the London Review of Books. He was made a Fellow of the Royal Society of Literature in 2012, and is currently a Fellow in English of Emmanuel College, Cambridge.