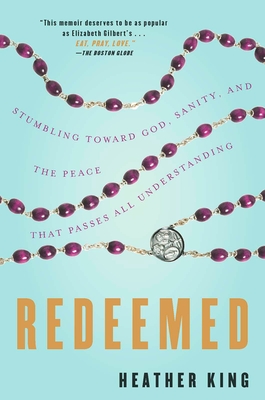 Redeemed: Stumbling Toward God, Sanity, and the Peace That Passes All Understanding (Paperback)
Stumbling Toward God, Sanity, and the Peace That Passes All Understanding
Penguin Books, 9780143115069, 238pp.
Publication Date: February 1, 2009
Description
After decades of living on the edge, Heather King settled into sobriety, marriage, and a financially lucrative but unfulfilling career as an upwardly mobile lawyer. As someone who had reached middle age "never believing in much of anything,"she found herself in the last place she thought she'd end up: the Catholic Church. An unforgettable, fervent, darkly funny tale of an ongoing, stumbling conversion, Redeemed will appeal to fans of Lauren Winner's Girl Meets God and Anne Lamott's writing. King's refreshing sense of humor, mesmerizing voice, and piercing honesty will touch readers whatever their beliefs.
About the Author
An attorney turned writer and Catholic convert, Heather King is a commentator for NPR's All Things Considered and a communicant at St. Basil's Church in Koreatown, Los Angeles. She is the author of the critically acclaimed memoir Parched, the story of her struggle with alcoholism. Her writing has appeared in, among other places, The Utne Reader, the Los Angeles Times Magazine, and the Best American Spiritual Writing anthologies. She lives in Los Angeles, California.
Advertisement