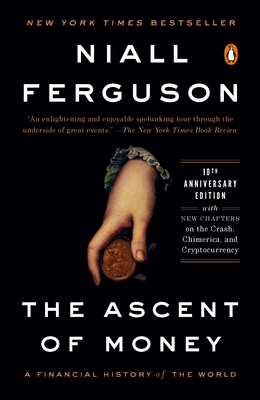 The Ascent of Money: A Financial History of the World (Paperback)
A Financial History of the World
Penguin Books, 9780143116172, 448pp.
Publication Date: October 1, 2009
February 2009 Indie Next List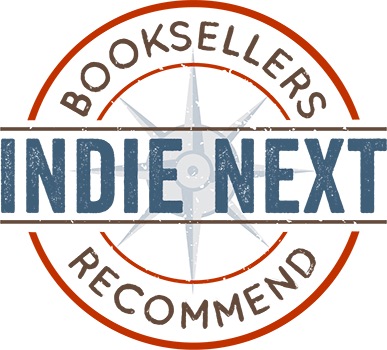 "How did we get into the current economic mess? Niall Ferguson explains all -- from ancient Mesopotamia to the collapse of Lehman Brothers -- and in The Ascent of Money he makes financial history read like a thriller."
— Sue Barnett, Hamish & Henry Booksellers Inc., Livingston Manor, NY
View the List
Description
A richly original look at the origins of money and how it makes the world go round Niall Ferguson follows the money to tell the human story behind the evolution of our financial system, from its genesis in ancient Mesopotamia to the latest upheavals on what he calls Planet Finance. What's more, Ferguson reveals financial history as the essential backstory behind all history, arguing that the evolution of credit and debt was as important as any technological innovation in the rise of civilization. As Ferguson traces the crisis from ancient Egypt's Memphis to today's Chongqing, he offers bold and compelling new insights into the rise--and fall--of not just money but Western power as well. Niall Ferguson's new book The Square and the Tower: Networks and Power, from the Freemasons to Facebook will be published in January 2018.
About the Author
Niall Ferguson is one of the world's most renowned historians. He is the author of Paper and Iron, The House of Rothschild, The Pity of War, The Cash Nexus, Empire, Colossus, The War of the World, The Ascent of Money, High Financier, Civilization, The Great Degeneration, Kissinger, 1923-1968: The Idealist, and The Square and the Tower. He is Senior Fellow at the Hoover Institution, Stanford University, and a Visiting Professor at Tsinghua University, Beijing. His many awards include the Benjamin Franklin Prize for Public Service (2010), the Hayek Prize for Lifetime Achievement (2012) and the Ludwig Erhard Prize for Economic Journalism (2013).
Praise For The Ascent of Money: A Financial History of the World…
" Before regulators throw block trades, bond swaps, bridge financing, butterfly spreads and Black-Scholes out with the bathwater, they should find time to read Niall Ferguson's The Ascent of Money."
-The Wall Street Journal

"[An] excellent, just in time guide to the history of finance and financial crisis."
-The Washington Post

" Shrewdly anticipates many aspects of the current financial crisis, which has toppled banks, precipitated gigantic government bailouts and upended global markets."
-Michiko Kakutani, The New York Times
Advertisement